Introduction to University
Xi'an Jiaotong-Liverpool University (XJTLU) is an international joint venture university founded by Xi'an Jiaotong University in China and the University of Liverpool in the United Kingdom. As an independent Sino-foreign cooperative university, it captures the essence of both prestigious parent universities and is the first and only one of its kind approved by the Ministry of Education in China.
The University currently offers approximately 90 degree programmes in the fields of science, engineering, business, finance, architecture, urban planning, language, culture and all are taught in English except for general and basic courses. Undergraduate students earn two degrees: an XJTLU degree from the Chinese Ministry of Education and a globally recognised degree from the University of Liverpool. Postgraduate students receive a University of Liverpool degree that is recognised by the Ministry of Education. All academic departments at XJTLU offer PhD opportunities, which help to fulfill XJTLU's vision of "becoming a research-led international university in China and a Chinese university recognised internationally for its unique features".
Located in Suzhou, a city that has been known in China as 'paradise on the earth' since ancient times, XJTLU enjoys a beautiful environment where there is a harmonious coexistence between the city's rich cultural traditions and its rapid economic development. Suzhou is one of the most developed cities in China. Suzhou Industrial Park, China's equivalent of Silicon Valley and a hub of global innovation, houses a large cluster of Fortune 500 companies, transnational enterprises and R&D centres, not only providing favourable conditions for XJTLU's ongoing development but also numerous internship and job opportunities for XJTLU students.
Type
:
Private
Different Ranking
:
In the 2019 QS (Quacquarelli Symonds) rankings of Mainland China universities we have been ranked at number 79 among some of the oldest and most prestigious universities in the country.
Year of Establishment
:
2006
Current President/Principal
:
Professor YouMin Xi
Number of Students
:
18,000; international students:1200+
Number of Teaching Resources
:
1000+
Software
:

Our computer services use the latest technologies and are updated regularly. Students have access to all of the major IT packages as well as subject-specific software such as Adobe CS6.0 for built environment students, Sage 50 Accounts Professional for accounting students, Altera (Quartus II) computer-aided design software for electrical and electronic engineering students, and a whole host of English language learning software, such as Road to IELTS, available through our Language Centre.

Laboratories and Facilities
:

As well as multiple general-use computer rooms across campus, our departments are well-equipped with laboratories and facilities suitable for subject-specific study. For example, our Department of Biological Sciences has custom-designed cell culture laboratories, our Department of Chemistry has high-tech instruments such as spectrometers, modelling and construction workshops are accessible to students in our Department of Architecture and students in the Department of English, Culture and Communications can take advantage of an SDLTrados professional translation laboratory.

Student Welfare
:
XJTLU Global provides a range of services to help make your experience at XJTLU go as smoothly as possible. Their services include:

Support processing your visa and residence permit
Booking your accommodation
Arranging basic medical insurance
Airport meet-and-greet for all international students arriving in China
Helping you get to know the local area and campus

Download our International Student Welcome Guide for useful advice on many of the things you will need to consider now and throughout your time in China.

There are currently around 160 student organizations and clubs on campus which fall into several categories such as functional organizations, community service clubs, sports clubs, academic clubs, recreational clubs and art organizations/clubs.

Application URL
:
https://jlu.radiusbycampusmgmt.com/ssc/aform/KN8k0qC80z3m0x671w0s.ssc
Achievements:
XJTLU offers an intellectually exciting environment in which to conduct original research, recognising the importance of both fundamental and applied study in generating new knowledge and ways of thinking. With a focus on research-led learning, inherited from two highly regarded parent institutions, the University has constructed a series of first-class research facilities. In 2009, the University was selected by the National Natural Science Foundation of China (NSFC) as a supporting unit and was chosen as a member unit of the national "863 Program" in 2012.
Features:
a partnership between the University of Liverpool and Xi'an Jiaotong University, it is the first Sino-British joint venture between research led universities
100% full taught in english
International faculty
World-class programmes
UK degree in china
UEC: 6 Bs (except Malay/Chinese), IELTS 5.0/1119 C (Year 1 entry)
5 subjects with A2 in two subjects and B3 in three subjects, excluding Bahasa Malay and Book Keeping and Commerce and with subject specific requirements plus High school Graduation certificate. (Year 2 direct entry)
STPM: Average B in three of the five subjects, 1119 C
A-level: Average B
Diploma: To enter into Year 2 depends on GPA
Language Proficiency Certificate:
YEAR ONE ENTRY
IELTS: 5.0 (min 4.5 in all sections)
TOEFL: 62 (iBT)
YEAR TWO ENTRY
IELTS 6.5 (min 5.5 in all sections)
TOEFL: 90 (iBT) (min 21 in any skill)
For details, please visit https://www.xjtlu.edu.cn/en/admissions/global/entry-requirements/
Tuition:
Undergraduate: RMB 88,000/year (International students who submit an online application and accept their conditional or unconditional offer by 1 May 2022 will automatically qualify for a RMB 8,000 early bird discount.)
Master: RMB120,000-192,000
PhD: RMB 80,000/year
Accommodation: RM895 – RM1865/month
Insurance:RMB800/year
Application Fee: Apply through Liuhua for free
Undergraduate
Entry Scholarship For Malaysian Students
Application Requirements (Including grades requirements): meet the entry requirements
Scholarship Coverage: 30% - 50%
Progression Scholarship
Progression scholarships are awarded based upon a student's average marks in the previous academic session. The award for first class marks is currently RMB 10,000; the award for second class marks is RMB 5,000. Nominations are considered automatically, there is no need for students to apply.
The University Of Liverpool 2+2 Discount
Continuing XJTLU students who choose the 2+2 study route and transfer to The University of Liverpool for Years Three and Four will be offered a discount of 10 percent off the tuition fees of the University of Liverpool.
Summer Undergraduate Research Fellowships
XJTLU students may apply to conduct a funded summer research project with expert research staff supervision. These prestigious fellowships are highly sought after as an excellent learning experience and resume builder for graduate programmes and employment. Visit the Summer Undergraduate Research Fellowships page for more information.
Study Dushu Lake Ambassador Scheme
Up to 25 percent reduction of annual tuition fee and work placement may be available for all continuing students.
Master
Masters Entry Scholarship
partial entry scholarship of 30 or 50 percent of the total programme tuition fee for all full-time masters programmes based on academic merit.
Xjtlu Masters 'Friendship' Scholarships For Students From Russia/ Thailand/ Indonesia/ Malaysia/ Nigeria/ Ghana
Scholarships will be awarded up to the value of 30 percent of the total programme tuition fee
Government Talent Selection Programme For Students Studying The Masters In Sustainable Construction
This government scholarship will waive the full tuition fee and provide a basic living allowance to support students during the 18 month programme, including free Chinese language classes.
PhD
Postgraduate Research Scholarship With Your Own Project
Academy Of Future Education
Design School
International Business School Suzhou
School Of Film And Television Arts
School Of Humanities And Social Sciences
School Of Science
Xjtlu Entrepreneur College (Taicang)
Xjtlu Wisdom Lake Academy Of Pharmacy
| Degree Level | Fields of Disciplines | Field of Study | Years of Study | Course Fee (CNY) | Language of Teaching | Faculty | Campus |
| --- | --- | --- | --- | --- | --- | --- | --- |
| Master Degree | Art | MA Child Development And Family Education | 18months | RMB120,000 | English | Academy Of Future Education | Suzhou |
| Master Degree | Art | MA Global Education | 18months | RMB120,000 | English | Academy Of Future Education | Suzhou |
| Master Degree | Science | MSc Applied Statistics | 18months | | English | Xjtlu Wisdom Lake Academy Of Pharmacy | Suzhou |
| Bachelor Degree | Art | BA TV Production | 4years | RMB 88,000 | English | Academy Of Film And Creative Technology | Suzhou |
| Bachelor Degree | Art | BA Digital Media Arts | 4years | RMB 88,000 | English | Academy Of Film And Creative Technology | Suzhou |
| Bachelor Degree | Art | BA Filmmaking | 4years | RMB 88,000 | English | Academy Of Film And Creative Technology | Suzhou |
| Bachelor Degree | Science | Bsc Intelligent Supply Chain With Contemporary Entrepreneurialism | 4years | RMB 88,000 | English | Entrepreneur College (Taicang) | Taicang |
| Bachelor Degree | Science | B.Eng. in Intelligent Robotics Engineering with Contemporary Entrepreneurialism | 4years | RMB 88,001 | English | Entrepreneur College (Taicang) | Taicang |
| Bachelor Degree | Science | BEng Data Science And Big Data Technology With Contemporary Entrepreneurialism | 4years | RMB 88,000 | English | Entrepreneur College (Taicang) | Taicang |
| Bachelor Degree | Science | BEng Internet Of Things Engineering With Contemporary Entrepreneurialism | 4years | RMB 88,000 | English | Entrepreneur College (Taicang) | Taicang |
| Bachelor Degree | Science | BEng Microelectronic Science And Engineering With Contemporary Entrepreneurialism | 4years | RMB 88,000 | English | Entrepreneur College (Taicang) | Taicang |
| Bachelor Degree | Art | BA Arts, Technology and Entertainment With Contemporary Entrepreneurialism | 4years | RMB 88,000 | English | Entrepreneur College (Taicang) | Taicang |
| Bachelor Degree | Science | BEng Intelligent Manufacturing Engineering With Contemporary Entrepreneurialism | 4years | RMB 88,000 | English | Entrepreneur College (Taicang) | Taicang |
| Bachelor Degree | Science | BSc in Environmental Science | 4years | RMB 88,000 | English | School Of Science | Suzhou |
| Bachelor Degree | Science | BSc Financial Mathematics | 4years | RMB 88,000 | English | School Of Science | Suzhou |
| Bachelor Degree | Science | BSc Actuarial Science | 4years | RMB 88,000 | English | School Of Science | Suzhou |
| Bachelor Degree | Science | BSc Biological Sciences | 4years | RMB 88,000 | English | School Of Science | Suzhou |
| Bachelor Degree | Science | Bsc Bioinformatics | 4years | RMB 88,000 | English | School Of Science | Suzhou |
| Bachelor Degree | Science | BSc Applied Chemistry | 4years | RMB 88,000 | English | School Of Science | Suzhou |
| Bachelor Degree | Science | BSc Applied Mathematics | 4years | RMB 88,000 | English | School Of Science | Suzhou |
| Master Degree | Science | MRes Molecular Bioscience | 18months | RMB120,000 | English | School Of Science | Suzhou |
| Master Degree | Science | MRes Advanced Chemical Sciences | 18months | RMB120,000 | English | School Of Science | Suzhou |
| Master Degree | Science | MSc Financial Mathematics | 18months | RMB120,000 | English | School Of Science | Suzhou |
| Bachelor Degree | Art | BA Media and Communication Studies | 4years | RMB 88,000 | English | School Of Humanities And Social Sciences | Suzhou |
| Bachelor Degree | Art | BA English and Communication Studies | 4years | RMB 88,000 | English | School Of Humanities And Social Sciences | Suzhou |
| Bachelor Degree | Art | BA English and International Business | 4years | RMB 88,000 | English | School Of Humanities And Social Sciences | Suzhou |
| Bachelor Degree | Art | BA China Studies | 4years | RMB 88,000 | English | School Of Humanities And Social Sciences | Suzhou |
| Bachelor Degree | Art | BA English and Finance | 4years | RMB 88,000 | English | School Of Humanities And Social Sciences | Suzhou |
| Bachelor Degree | Art | BA English Studies | 4years | RMB 88,000 | English | School Of Humanities And Social Sciences | Suzhou |
| Master Degree | Art | MA International Relations | 18months | RMB120,000 | English | School Of Humanities And Social Sciences | Suzhou |
| Master Degree | Art | MA International Business and Global Affairs | 18months | RMB120,000 | English | School Of Humanities And Social Sciences | Suzhou |
| Master Degree | Art | MSc Media and Communication | 18months | RMB120,000 | English | School Of Humanities And Social Sciences | Suzhou |
| Master Degree | Art | MA TESOL | 18months | RMB120,000 | English | School Of Humanities And Social Sciences | Suzhou |
| Master Degree | Art | MA China Studies | 18months | RMB120,000 | English | School Of Humanities And Social Sciences | Suzhou |
| Bachelor Degree | Science | BEng Urban Planning and Design | 4years | | English | Design School | Suzhou |
| Bachelor Degree | Science | BEng Industrial Design | 4years | RMB 88,000 | English | Design School | Suzhou |
| Bachelor Degree | Science | BEng Architectural Engineering | 4years | RMB 88,000 | English | Design School | Suzhou |
| Bachelor Degree | Science | BEng Architecture | 4years | RMB 88,000 | English | Design School | Suzhou |
| Bachelor Degree | Science | BEng Civil Engineering | 4years | RMB 88,000 | English | Design School | Suzhou |
| Master Degree | Science | MSc Urban Planning (specialisation in Urban Design) | 18months | RMB120,000 | English | Design School | Suzhou |
| Master Degree | Science | MSc Urban Planning | 18months | RMB120,000 | English | Design School | Suzhou |
| Master Degree | Science | MDes Industrial Design | 18months | RMB120,000 | English | Design School | Suzhou |
| Master Degree | Science | MSc Construction Management | 18months | RMB120,000 | English | Design School | Suzhou |
| Master Degree | Science | MArch Architectural Design | 18months | RMB120,000 | English | Design School | Suzhou |
| Master Degree | Science | MSc Civil Engineering | 18months | RMB120,000 | English | Design School | Suzhou |
| Bachelor Degree | Art | BA Business Administration | 4years | RMB 88,000 | English | International Business School Suzhou | Suzhou |
| Bachelor Degree | Art | BA International Business with a Language | 4years | RMB 88,000 | English | International Business School Suzhou | Suzhou |
| Bachelor Degree | Science | BSc Economics | 4years | RMB 88,000 | English | International Business School Suzhou | Suzhou |
| Bachelor Degree | Science | BSc Economics and Finance | 4years | RMB 88,000 | English | International Business School Suzhou | Suzhou |
| Bachelor Degree | Science | BSc Actuarial Science | 4years | RMB 88,000 | English | International Business School Suzhou | Suzhou |
| Bachelor Degree | Art | BA Human Resource Management | 4years | RMB 88,000 | English | International Business School Suzhou | Suzhou |
| Bachelor Degree | Art | BA Marketing | 4years | RMB 88,000 | English | International Business School Suzhou | Suzhou |
| Bachelor Degree | Art | BSc Information Management and Information Systems | 4years | RMB 88,000 | English | International Business School Suzhou | Suzhou |
| Master Degree | Art | MSc Management | 18months | RMB 144,000 | English | International Business School Suzhou | Suzhou |
| Master Degree | Art | MSc Finance | 18months | RMB 144,000 | English | International Business School Suzhou | Suzhou |
| Master Degree | Art | MSc Economics and Finance | 18months | RMB 144,000 | English | International Business School Suzhou | Suzhou |
| Master Degree | Art | MSc Business Analytics | 18months | RMB 144,000 | English | International Business School Suzhou | Suzhou |
| Master Degree | Art | MSc Investment Management | 18months | RMB 144,000 | English | International Business School Suzhou | Suzhou |
| Master Degree | Art | MSc Project Management | 18months | RMB 144,000 | English | International Business School Suzhou | Suzhou |
| Master Degree | Art | MSc Operations and Supply Chain Management | 18months | RMB 144,000 | English | International Business School Suzhou | Suzhou |
| Master Degree | Art | MSc Professional Accounting | 18months | RMB 150,000 | English | International Business School Suzhou | Suzhou |
| Bachelor Degree | Science | BEng Electrical Engineering | 4years | RMB 88,000 | English | School Of Advanced Technology | Suzhou |
| Bachelor Degree | Science | BEng Electronic Science and Technology | 4years | RMB 88,000 | English | School Of Advanced Technology | Suzhou |
| Bachelor Degree | Science | BEng Computer Science and Technology | 4years | RMB 88,000 | English | School Of Advanced Technology | Suzhou |
| Bachelor Degree | Science | BEng Mechatronics and Robotic Systems | 4years | RMB 88,000 | English | School Of Advanced Technology | Suzhou |
| Bachelor Degree | Science | BEng Digital Media Technology | 4years | RMB 88,000 | English | School Of Advanced Technology | Suzhou |
| Bachelor Degree | Science | BEng Telecommunications Engineering | 4years | RMB 88,000 | English | School Of Advanced Technology | Suzhou |
| Bachelor Degree | Science | BSc Information and Computing Science | 4years | RMB 88,000 | English | School Of Advanced Technology | Suzhou |
| Master Degree | Science | MSc Multimedia Telecommunications | 18months | 120,000 | English | School Of Advanced Technology | Suzhou |
| Master Degree | Science | MSc Financial Computing | 18months | 120,000 | English | School Of Advanced Technology | Suzhou |
| Master Degree | Science | MSc Sustainable Energy Technology | 18months | 120,000 | English | School Of Advanced Technology | Suzhou |
| Master Degree | Science | MSc Human-Computer Interaction | 18months | 120,000 | English | School Of Advanced Technology | Suzhou |
| Master Degree | Science | MSc Social Computing | 18months | 120,000 | English | School Of Advanced Technology | Suzhou |
| Master Degree | Science | Applied Statistics | 18months | 120,000 | English | School Of Advanced Technology | Suzhou |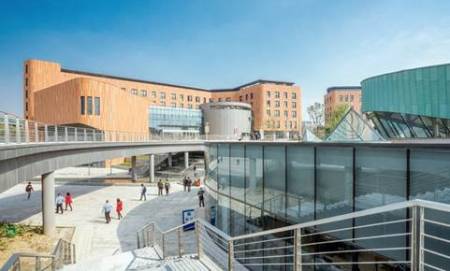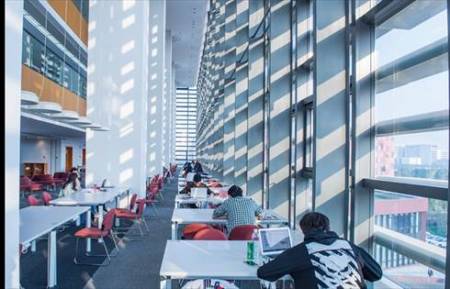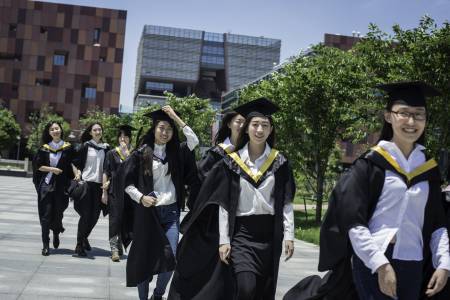 Back to Hall