Introduction to University
Tianjin University (TJU), born out of Peiyang University, is the oldest institution of higher education in the modern history of China. The motto of "Seeking Truth from Facts", the spirit of "rigorous academic scholarship", the tradition of "patriotic dedication" and the commitment to innovation constantly drive the university's development. The emergence of TJU pioneered a new model for China's modern universities and the development of TJU has been closely integrated into the great undertakings of national rejuvenation and prosperity as well as the advancement of mankind. Stepping into the new era, TJU is bound to contribute its wisdom and strength to China's endeavor to build a powerful nation, and it is resolved to forge ahead to construct a world-class university with Chinese characteristics. TJU is among the first 16 National Key Universities designated by the government in 1959, and is also among the first group of universities to be included into the "211" and "985" Projects of national investment for developing world class universities. In 2017, TJU was selected as "Double First-Class University Plan " by the government.
| | | |
| --- | --- | --- |
| Type | : | Public |
| Different Ranking | : | No.10 in China |
| Year of Establishment | : | 1895 |
| Current President/Principal | : | Jin Donghan |
| Number of Students | : | Above 40,000 |
| Number of Teaching Resources | : | 5,036 Faculty & Staff, 894 Faculty with Senior Professional Title, 14 Academicians of the Chinese Academy of Sciences and the Chinese Academy of Engineering |
| Facilities | : | 4 National Labs |
| Student Welfare | : | Scholarships |
| Application URL | : | http://tju.at0086.cn/student |
| Popular Major (Top 3) | : | Chemical Engineering, Business Administration, Computer Science and Technology |
Tianjin University is one of the best universities in China. Over the years, TJU is acknowledged and credited by many world famous institutions and organizations.In 2018, the Emerging Engineering Education Center of China is established in TJU. The Chemical Engineering and Technology Program successfully achieved the"MLevel" from IChemE for the 3rd time. The College of Management and Economics is credited by the most authoritative Association of MBAs. The total funding for science and technology has reached 4.1billion RMB.
Academic requirements (may list the adopted subjects of each college)
Unified Examination Certificate (UEC)

STPM

A-level

Diploma

SPM

IGCSE

O-level
Language Proficiency Certificate
Chinese-taught programs applicants need to submit HSK certificates. A minimum requirement of HSK4 (Score 180 or above) for programs in school of International Education or HSK5 (Score 180 or above) for other programs is needed. (HSK results are not compulsory for applicants whose mother tongue is Chinese or have gone through their high school education where the medium of instruction was in Chinese.)
English-taught programs applicants need to submit English proficiency certificate (English native speakers are exempted). TOEFL: no less than 80, IELTS: no less than 6.0.
Tuition:
Program
Tuition fee(RMB/year)
Bachelor
General Major:RMB 16,600 (Taught in Chinese)
RMB 20,000 (Taught in English)
Special Major: RMB 26,000 (Architecture/ Software Engineering)

Foundation

Spring Semester: RMB 16,900
Fall & Spring Semester: RMB 28,900
Accommodation: RMB 60/day per person for single rooms, RMB 50/day per person for twin rooms. Accommodation on Peiyang Park campus: RMB 40/day per person for single rooms.
Insurance:RMB 800-1200/year
Application Fee: RMB 420 (No need to pay at application stage)
Living costs: RMB 1000-1500
Part-time work: Permitted
Name of Scholarship:
1.Chinese Government Scholarship (Type A) (for Chinese-taught Programs only)
Qualified applicants are encouraged to apply to the local dispatching authorities or Chinese embassies/consulates in their home country. When filling in the application form for Chinese Government Scholarship, please fill in "Tianjin University" as your first choice in the column of "application institution". It is suggested that applicants apply to Chinese embassies/consulates after obtaining pre-admission certificate. For application deadlines and other relevant information, please refer to the websites of Chinese embassies/consulates.
2.Qiushi Scholarship/Tianjin University Scholarship/Tianjin University Scholarship in Chemical Engineering
Applicants are required to fill in and sign the relevant application form before uploading a scanned copy of the document onto the "Others" section of the online application platform(tju.at0086.cn/student).
Application Requirements (Including grades requirements):
Scholarship Coverage: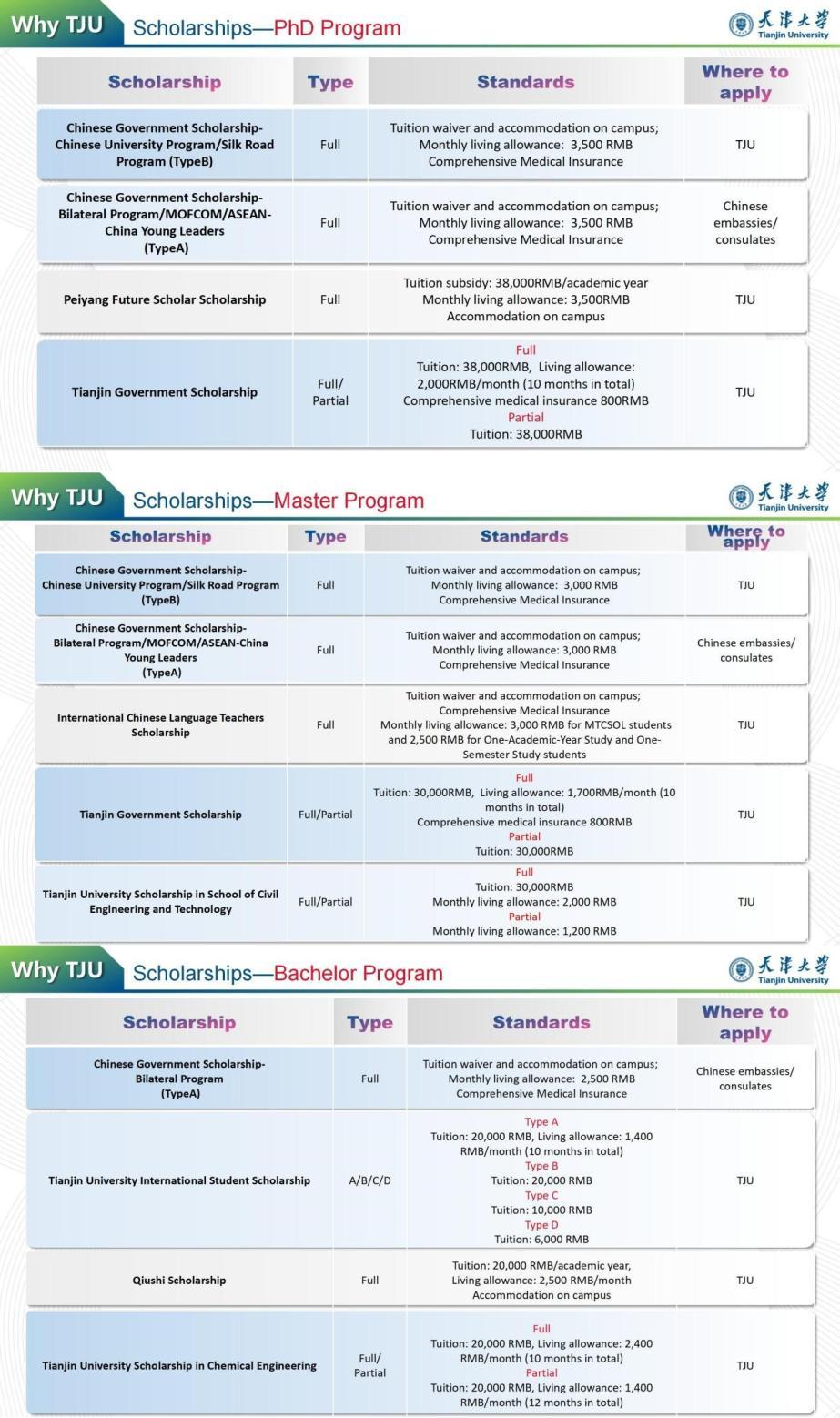 Way to Apply: Please refer to http://sie.tju.edu.cn/en/
| Degree Level | Fields of Disciplines | Field of Study | Years of Study | Course Fee (CNY) | Language of Teaching | Faculty | Campus |
| --- | --- | --- | --- | --- | --- | --- | --- |
| Bachelor Degree | | Fine Chemical Engineering | 4Y | 16600 | Chinese | School of Chemical Engineering | |
| Bachelor Degree | | Applied Chemistry | 4Y | 16600 | Chinese | School of Science | |
| Bachelor Degree | | Data Science and Big Data Technology | 4Y | 16600 | Chinese | School of Mathematics | |
| Bachelor Degree | | Mathematical finance | 4Y | 16600 | Chinese | School of Mathematics | |
| Bachelor Degree | | Environmental Science | 4Y | 20000 | English | School of Environmental Science and Engineering | |
| Bachelor Degree | | Building Environment & Energy Application Engineering | 4Y | 16600 | Chinese | School of Environmental Science and Engineering | |
| Bachelor Degree | | Chinese Language (Cross-border Ecommerce Direction) | 4Y | 16600 | Chinese | School of International Education | |
| Bachelor Degree | | Smart Grid Information Engineering | 4Y | 16600 | Chinese | School of Electrical and Information Engineering | |
| Bachelor Degree | | Geography | 4Y | 16600 | Chinese | School of Earth System Science | |
| Bachelor Degree | | Chinese language & Literature | 4Y | 16600 | Chinese | School of Humanities and Arts | |
| Bachelor Degree | | Chinese Language (Business Chinese Direction) | 4Y | 16600 | Chinese | School of International Education | |
| Bachelor Degree | | Hydraulic Engineering | 4Y | 16600 | Chinese | School of Civil Engineering | |
| Bachelor Degree | | Artificial Intelligence | 4Y | 16600 | Chinese | College of Intelligence and Computing | |
| Bachelor Degree | | Computer Science and Technology | 4Y | 16600 | Chinese | College of Intelligence and Computing | |
| Bachelor Degree | | Software Engineering | 4Y | 26000 | Chinese | College of Intelligence and Computing | |
| Bachelor Degree | | Pharmaceutical Science | 4Y | 20000 | English | School of Pharmaceutical Science and Technology | |
| Bachelor Degree | | Marine Science | 4Y | 16600 | Chinese | School of Marine Science and Technology | |
| Bachelor Degree | | Chinese (For International Students) | 4Y | 16600 | Chinese | School of International Education | |
| Bachelor Degree | | Food Science and Engineering | 4Y | 16600 | Chinese | School of Chemical Engineering | |
| Bachelor Degree | | Synthetic Biology | 4Y | 16600 | Chinese | School of Chemical Engineering | |
| Bachelor Degree | | Logistics Engineering(Smart Supply Chain & Operation Management) | 4Y | 16600 | Chinese | College of Management and Economics | |
| Bachelor Degree | | Electronic Science and Technology | 4Y | 16600 | Chinese | School of Microelectronics | |
| Bachelor Degree | | Architecture | 5Y | 26000 | Chinese | School of Architecture | |
| Bachelor Degree | | Chemical Engineering | 4Y | 16600 | Chinese | School of Chemical Engineering | |
| Bachelor Degree | | Chemical Engineering | 4Y | 20000 | English | School of Chemical Engineering | |
| Bachelor Degree | | Biological Engineering | 4Y | 16600 | Chinese | School of Chemical Engineering | |
| Bachelor Degree | | Pharmaceutical Engineering | 4Y | 16600 | Chinese | School of Chemical Engineering | |
| Bachelor Degree | | Mechanical Design, Manufacture& Automation | 4Y | 16600 | Chinese | School of Mechanical Engineering | |
| Bachelor Degree | | Energy and Power Engineering | 4Y | 16600 | Chinese | School of Mechanical Engineering | |
| Bachelor Degree | | Engineering Mechanics | 4Y | 16600 | Chinese | School of Mechanical Engineering | |
| Bachelor Degree | | Industrial Design | 4Y | 16600 | Chinese | School of Mechanical Engineering | |
| Bachelor Degree | | Integrated Circuit Design and Integrated System | 4Y | 16600 | Chinese | School of Microelectronics | |
| Bachelor Degree | | Materials Science and Engineering | 4Y | 16600 | Chinese | School of Materials Science and Engineering | |
| Bachelor Degree | | Materials Forming and Control Engineering | 4Y | 16600 | Chinese | School of Materials Science and Engineering | |
| Bachelor Degree | | Functional Materials | 4Y | 16600 | Chinese | School of Materials Science and Engineering | |
| Bachelor Degree | | Information Management and Information System | 4Y | 16600 | Chinese | College of Management and Economics | |
| Bachelor Degree | | Industrial Engineering | 4Y | 16600 | Chinese | College of Management and Economics | |
| Bachelor Degree | | Project Management | 4Y | 16600 | Chinese | College of Management and Economics | |
| Bachelor Degree | | Business Administration | 4Y | 16600 | Chinese | College of Management and Economics | |
| Bachelor Degree | | Financial Management | 4Y | 16600 | Chinese | College of Management and Economics | |
| Bachelor Degree | | Electronic Business | 4Y | 16600 | Chinese | College of Management and Economics | |
| Bachelor Degree | | Finance | 4Y | 16600 | Chinese | College of Management and Economics | |
| Bachelor Degree | | Applied Physics | 4Y | 16600 | Chinese | School of Science | |
| Bachelor Degree | | Biological Science | 4Y | 16600 | Chinese | School of Life Sciences | |
| Bachelor Degree | | Marine Technology | 4Y | 16600 | Chinese | School of Marine Science and Technology | |
| Bachelor Degree | | Mathematics and Applied Mathematics | 4Y | 16600 | Chinese | School of Mathematics | |
| Bachelor Degree | | Pedagogy | 4Y | 16600 | Chinese | School of Education | |
| Bachelor Degree | | Environmental Science | 4Y | 16600 | Chinese | School of Environmental Science and Engineering | |
| Bachelor Degree | | Environmental Engineering | 4Y | 16600 | Chinese | School of Environmental Science and Engineering | |
| Bachelor Degree | | Environmental Engineering | 4Y | 20000 | English | School of Environmental Science and Engineering | |
| Bachelor Degree | | Civil Engineering | 4Y | 16600 | Chinese | School of Civil Engineering | |
| Bachelor Degree | | Law | 4Y | 16600 | Chinese | Law School | |
| Bachelor Degree | | Biomedical Engineering | 4Y | 16600 | Chinese | School of Precision Instrument and Opto-electronics Engineering | |
| Bachelor Degree | | Electrical Engineering and Automation | 4Y | 16600 | Chinese | School of Electrical and Information Engineering | |
| Bachelor Degree | | Automation | 4Y | 16600 | Chinese | School of Electrical and Information Engineering | |
| Bachelor Degree | | Electronic Information Engineering | 4Y | 16600 | Chinese | School of Electrical and Information Engineering | |
| Bachelor Degree | | Internet of Things Engineering | 4Y | 16600 | Chinese | School of Electrical and Information Engineering | |
| Bachelor Degree | | Communication Engineering | 4Y | 16600 | Chinese | School of Electrical and Information Engineering | |
| Bachelor Degree | | Harbor, Coastal and?Offshore Engineering | 4Y | 16600 | Chinese | School of Civil Engineering | |
| Bachelor Degree | | Naval and Ocean Engineering | 4Y | 16600 | Chinese | School of Civil Engineering | |
| Foundation/Pre-U | | Foundation Program (Bachelor) | 1S | 16900 | Chinese | School of International Education | |
| Foundation/Pre-U | | Foundation Program(Master and PHD) | 1Y | 28900 | Chinese | School of International Education | |
| Master Degree | | Electronic Science and Technology | 3Y | 24900 | Chinese | School of Microelectronics | |
| Master Degree | | Art Theory | 3Y | 31000 | Chinese | School of Architecture | |
| Master Degree | | Psychology | 3Y | 24900 | Chinese | School of Education | |
| Master Degree | | Educational Management | 3Y | 24900 | Chinese | School of Education | |
| Master Degree | | Modern Educational Technology | 3Y | 24900 | Chinese | School of Education | |
| Master Degree | | Pharmaceutical Science | 3Y | 30000 | English | School of Pharmaceutical Science and Technology | |
| Master Degree | | Health and Pharmacy Administration | 3Y | 30000 | English | School of Pharmaceutical Science and Technology | |
| Master Degree | | Biomedical Engineering | 3Y | 24900 | Chinese | Medical College | |
| Master Degree | | Biomedical Engineering | 3Y | 30000 | English | Medical College | |
| Master Degree | | Intelligent Medical Engineering | 3Y | 24900 | Chinese | Medical College | |
| Master Degree | | Intelligent Medical Engineering | 3Y | 30000 | English | Medical College | |
| Master Degree | | Chemistry | 3Y | 30000 | English | Institute of Molecular Plus | |
| Master Degree | | Chemistry | 3Y | 24900 | Chinese | Institute of Molecular Plus | |
| Master Degree | | Energy Chemical Engineering | 3Y | 24900 | Chinese | Institute of Molecular Plus | |
| Master Degree | | Theory of Literature and Art | 2Y | 24900 | Chinese | School of Humanities and Arts | |
| Master Degree | | Chinese Linguistics and Applied Linguistics | 2Y | 24900 | Chinese | School of Humanities and Arts | |
| Master Degree | | Chinese Philology | 2Y | 24900 | Chinese | School of Humanities and Arts | |
| Master Degree | | Chinese Ancient Literature | 2Y | 24900 | Chinese | School of Humanities and Arts | |
| Master Degree | | Chinese Contemporary Literature | 2Y | 24900 | Chinese | School of Humanities and Arts | |
| Master Degree | | Foreign Linguistics and Applied Linguistics | 2Y | 24900 | Chinese | School of Humanities and Arts | |
| Master Degree | | Engilsh Language and Literature | 2Y | 24900 | Chinese | School of Humanities and Arts | |
| Master Degree | | Physics | 3Y | 30000 | English | School of Science | |
| Master Degree | | Physics | 3Y | 24900 | Chinese | School of Science | |
| Master Degree | | Electronic Information | 3Y | 24900 | Chinese | College of Intelligence and Computing | |
| Master Degree | | Electronic Information | 3Y | 30000 | English | College of Intelligence and Computing | |
| Master Degree | | Civil Engineering | 3Y | 24900 | Chinese | School of Civil Engineering | |
| Master Degree | | Civil Engineering | 2Y | 30000 | English | School of Civil Engineering | |
| Master Degree | | Hydraulic Engineering | 3Y | 24900 | Chinese | School of Civil Engineering | |
| Master Degree | | Hydraulic Engineering | 2Y | 30000 | English | School of Civil Engineering | |
| Master Degree | | Ocean and Naval Structure Engineering | 3Y | 24900 | Chinese | School of Civil Engineering | |
| Master Degree | | Ocean and Naval Structure Engineering | 2Y | 30000 | English | School of Civil Engineering | |
| Master Degree | | Wind Energy Engineering | 3Y | 24900 | Chinese | School of Civil Engineering | |
| Master Degree | | Geotechical Mechanics and Engineering | 3Y | 24900 | Chinese | School of Civil Engineering | |
| Master Degree | | Educational Economics and Management | 3Y | 24900 | Chinese | School of Education | |
| Master Degree | | Vocational and Technical Education | 3Y | 24900 | Chinese | School of Education | |
| Master Degree | | Pedagogy | 3Y | 24900 | Chinese | School of Education | |
| Master Degree | | Graduate Education | 3Y | 24900 | Chinese | School of Education | |
| Master Degree | | Applied Psychology | 3Y | 24900 | Chinese | School of Education | |
| Master Degree | | Architecture | 2.5Y | 31000 | Chinese | School of Architecture | |
| Master Degree | | Architecture | 2.5Y | 39000 | English | School of Architecture | |
| Master Degree | | Landscape Architecture | 3Y | 31000 | Chinese | School of Architecture | |
| Master Degree | | Landscape Architecture | 3Y | 39000 | English | School of Architecture | |
| Master Degree | | Urban Planning | 2.5Y | 31000 | Chinese | School of Architecture | |
| Master Degree | | Urban Planning | 2.5Y | 39000 | English | School of Architecture | |
| Master Degree | | Business Administration | 2Y | 39000 | English | College of Management and Economics | |
| Master Degree | | Biophysics | 3Y | 24900 | Chinese | School of Science | |
| Master Degree | | Teaching Chinese to Speakers of Other Languages | 2Y | 24900 | Chinese | School of International Education | |
| Master Degree | | Law | 3Y | 24900 | Chinese | Law School | |
| Master Degree | | Optical Engineering | 3Y | 24900 | Chinese | School of Precision Instrument and Opto-electronics Engineering | |
| Master Degree | | Optical Engineering | 3Y | 30000 | English | School of Precision Instrument and Opto-electronics Engineering | |
| Master Degree | | Instruments Science and Technology | 3Y | 24900 | Chinese | School of Precision Instrument and Opto-electronics Engineering | |
| Master Degree | | Instruments Science and Technology | 3Y | 30000 | English | School of Precision Instrument and Opto-electronics Engineering | |
| Master Degree | | Biomedical Engineering | 3Y | 24900 | Chinese | School of Precision Instrument and Opto-electronics Engineering | |
| Master Degree | | Biomedical Engineering | 3Y | 30000 | English | School of Precision Instrument and Opto-electronics Engineering | |
| Master Degree | | Opto-electronics and Photonics Technology | 3Y | 24900 | Chinese | School of Precision Instrument and Opto-electronics Engineering | |
| Master Degree | | Opto-electronics and Photonics Technology | 3Y | 30000 | English | School of Precision Instrument and Opto-electronics Engineering | |
| Master Degree | | Medical Physics | 3Y | 24900 | Chinese | School of Precision Instrument and Opto-electronics Engineering | |
| Master Degree | | Control Science and Engineering | 3Y | 24900 | Chinese | School of Electrical and Information Engineering | |
| Master Degree | | Control Science and Engineering | 3Y | 30000 | English | School of Electrical and Information Engineering | |
| Master Degree | | Information and Communication Engineering | 3Y | 24900 | Chinese | School of Electrical and Information Engineering | |
| Master Degree | | Information and Communication Engineering | 3Y | 30000 | English | School of Electrical and Information Engineering | |
| Master Degree | | Electrical Engineering | 3Y | 24900 | Chinese | School of Electrical and Information Engineering | |
| Master Degree | | Electrical Engineering | 3Y | 30000 | English | School of Electrical and Information Engineering | |
| Master Degree | | Cross-Cultural Education | 2.5Y | 24900 | Chinese | School of International Education | |
| Master Degree | | Foreign Linguistics and Applied Linguistics | 2Y | 24900 | Chinese | School of Foreign Languages and Literature | |
| Master Degree | | Engilsh Language and Literature | 2Y | 24900 | Chinese | School of Foreign Languages and Literature | |
| Master Degree | | Material Physics and Chemistry | 3Y | 24900 | Chinese | School of Science | |
| Master Degree | | Chemical Engineering | 3Y | 24900 | Chinese | School of Science | |
| Master Degree | | Applied Chemistry | 3Y | 24900 | Chinese | School of Science | |
| Master Degree | | Applied Economics | 2.5Y | 24900 | Chinese | College of Management and Economics | |
| Master Degree | | System Engineering | 2.5Y | 24900 | Chinese | College of Management and Economics | |
| Master Degree | | Management Science and Engineering | 2.5Y | 24900 | Chinese | College of Management and Economics | |
| Master Degree | | Public Administration | 2.5Y | 24900 | Chinese | College of Management and Economics | |
| Master Degree | | Chemistry | 3Y | 24900 | Chinese | School of Science | |
| Master Degree | | Chemistry | 3Y | 30000 | English | School of Science | |
| Master Degree | | Mechanical Engineering | 2.5Y | 24900 | Chinese | School of Mechanical Engineering | |
| Master Degree | | Mechanical Engineering | 2Y | 30000 | English | School of Mechanical Engineering | |
| Master Degree | | Mechanics | 2.5Y | 24900 | Chinese | School of Mechanical Engineering | |
| Master Degree | | Power Engingeering and Engineering Thermophysics | 2.5Y | 24900 | Chinese | School of Mechanical Engineering | |
| Master Degree | | Industrial Design | 2.5Y | 24900 | Chinese | School of Mechanical Engineering | |
| Master Degree | | Chemical Engineering | 3Y | 24900 | Chinese | School of Chemical Engineering | |
| Master Degree | | Chemical Engineering | 2Y | 30000 | English | School of Chemical Engineering | |
| Master Degree | | Biomedical Engineering | 3Y | 24900 | Chinese | School of Chemical Engineering | |
| Master Degree | | Food Science | 3Y | 24900 | Chinese | School of Chemical Engineering | |
| Master Degree | | Biochemical Engineering | 3Y | 24900 | Chinese | School of Chemical Engineering | |
| Master Degree | | Chemical Technology | 3Y | 24900 | Chinese | School of Chemical Engineering | |
| Master Degree | | Applied Chemistry | 3Y | 24900 | Chinese | School of Chemical Engineering | |
| Master Degree | | Chemical Process Machinery | 3Y | 24900 | Chinese | School of Chemical Engineering | |
| Master Degree | | Pharmacy Engineering | 3Y | 24900 | Chinese | School of Chemical Engineering | |
| Master Degree | | Chemical Energy Industry | 3Y | 24900 | Chinese | School of Chemical Engineering | |
| Master Degree | | Material Chemistry | 3Y | 24900 | Chinese | School of Chemical Engineering | |
| Master Degree | | Industrial Catalysis | 3Y | 24900 | Chinese | School of Chemical Engineering | |
| Master Degree | | Synthetic Biology | 3Y | 24900 | Chinese | School of Chemical Engineering | |
| Master Degree | | Materials and Chemical Engineering | 2.5Y | 24900 | Chinese | School of Materials Science and Engineering | |
| Master Degree | | Material Science | 2.5Y | 24900 | Chinese | School of Materials Science and Engineering | |
| Master Degree | | Material Process Engineering | 2.5Y | 24900 | Chinese | School of Materials Science and Engineering | |
| Master Degree | | Polymer Materials Science and Engineering | 2.5Y | 24900 | Chinese | School of Materials Science and Engineering | |
| Master Degree | | Business Administration | 2.5Y | 24900 | Chinese | College of Management and Economics | |
| Master Degree | | Environmental Science | 2.5Y | 24900 | Chinese | School of Environmental Science and Engineering | |
| Master Degree | | Environmental Science | 2.5Y | 30000 | English | School of Environmental Science and Engineering | |
| Master Degree | | Environmental Engineering | 2.5Y | 24900 | Chinese | School of Environmental Science and Engineering | |
| Master Degree | | Environmental Engineering | 2.5Y | 30000 | English | School of Environmental Science and Engineering | |
| Master Degree | | Heat Supply, Gas Supply, Ventilation and Air-conditioner Engineering | 2.5Y | 24900 | Chinese | School of Environmental Science and Engineering | |
| Master Degree | | Heat Supply, Gas Supply, Ventilation and Air-conditioner Engineering | 2.5Y | 30000 | English | School of Environmental Science and Engineering | |
| Master Degree | | Biology | 3Y | 24900 | Chinese | School of Life Sciences | |
| Master Degree | | Marine Science | 2.5Y | 24900 | Chinese | School of Marine Science and Technology | |
| Master Degree | | Marine Technology | 2.5Y | 24900 | Chinese | School of Marine Science and Technology | |
| Master Degree | | Geography | 3Y | 24900 | Chinese | School of Earth System Science | |
| Master Degree | | Environmental Science | 3Y | 24900 | Chinese | School of Earth System Science | |
| Master Degree | | Chemistry | 3Y | 24900 | Chinese | Institute of Molecular Aggregation Science | |
| Master Degree | | Chemistry | 3Y | 30000 | English | Institute of Molecular Aggregation Science | |
| Master Degree | | Mathematics | 3Y | 24900 | Chinese | School of Mathematics | |
| Doctorate Degree | | Urban Planning | 4Y | 39000 | English | School of Architecture | |
| Doctorate Degree | | Industrial Catalysis | 4Y | 33200 | Chinese | School of Chemical Engineering | |
| Doctorate Degree | | Physics | 3Y | 33200 | English | School of Science | |
| Doctorate Degree | | Physics | 3Y | 33200 | Chinese | School of Science | |
| Doctorate Degree | | Graduate Education | 4Y | 33200 | Chinese | School of Education | |
| Doctorate Degree | | Learning Sciences | 4Y | 33200 | Chinese | School of Education | |
| Doctorate Degree | | Higher Pedagogy | 4Y | 33200 | Chinese | School of Education | |
| Doctorate Degree | | Environmental Science | 4Y | 33200 | English | School of Environmental Science and Engineering | |
| Doctorate Degree | | Heat Supply, Gas Supply, Ventilation and Air-conditioner Engineering | 4Y | 33200 | English | School of Environmental Science and Engineering | |
| Doctorate Degree | | Environmental Science | 4Y | 33200 | Chinese | School of Environmental Science and Engineering | |
| Doctorate Degree | | Laws | 4Y | 33200 | Chinese | Law School | |
| Doctorate Degree | | Pharmaceutical Science | 4Y | 33200 | English | School of Pharmaceutical Science and Technology | |
| Doctorate Degree | | Health and Pharmacy Management | 4Y | 33200 | English | School of Pharmaceutical Science and Technology | |
| Doctorate Degree | | Chemistry | 3Y | 33200 | English | Institute of Molecular Aggregation Science | |
| Doctorate Degree | | Chemistry | 3Y | 33200 | Chinese | Institute of Molecular Aggregation Science | |
| Doctorate Degree | | Biomedical Engineering | 4Y | 33200 | English | Medical College | |
| Doctorate Degree | | Biomedical Engineering | 4Y | 33200 | Chinese | Medical College | |
| Doctorate Degree | | Intelligent Medical Engineering | 4Y | 33200 | English | Medical College | |
| Doctorate Degree | | Intelligent Medical Engineering | 4Y | 33200 | Chinese | Medical College | |
| Doctorate Degree | | Chemistry | 3Y | 33200 | English | Institute of Molecular Plus | |
| Doctorate Degree | | Chemistry | 3Y | 33200 | Chinese | Institute of Molecular Plus | |
| Doctorate Degree | | Environmental Science | 4Y | 33200 | English | School of Earth System Science | |
| Doctorate Degree | | Environmental Science | 4Y | 33200 | Chinese | School of Earth System Science | |
| Doctorate Degree | | Earth System Science | 4Y | 33200 | English | School of Earth System Science | |
| Doctorate Degree | | Earth System Science | 4Y | 33200 | Chinese | School of Earth System Science | |
| Doctorate Degree | | Software Engineering | 4Y | 33200 | Chinese | College of Intelligence and Computing | |
| Doctorate Degree | | Geotechical Mechanics and Engineering | 4Y | 33200 | Chinese | School of Civil Engineering | |
| Doctorate Degree | | Control Science and Engineering | 4Y | 33200 | Chinese | School of Electrical and Information Engineering | |
| Doctorate Degree | | Information and Communication Engineering | 4Y | 33200 | Chinese | School of Electrical and Information Engineering | |
| Doctorate Degree | | Control Science and Engineering | 4Y | 33200 | English | School of Electrical and Information Engineering | |
| Doctorate Degree | | Information and Communication Engineering | 4Y | 33200 | English | School of Electrical and Information Engineering | |
| Doctorate Degree | | Ocean and Naval Structure Engineering | 4Y | 33200 | Chinese | School of Civil Engineering | |
| Doctorate Degree | | Natural Calamities Prevention and Protection Engineering | 4Y | 33200 | Chinese | School of Civil Engineering | |
| Doctorate Degree | | Wind Energy Engineering | 4Y | 33200 | Chinese | School of Civil Engineering | |
| Doctorate Degree | | Structural Engineering | 4Y | 33200 | Chinese | School of Civil Engineering | |
| Doctorate Degree | | Bridge and Tunnel Engineering | 4Y | 33200 | Chinese | School of Civil Engineering | |
| Doctorate Degree | | Hydraulic Engineering | 4Y | 33200 | Chinese | School of Civil Engineering | |
| Doctorate Degree | | Geotechnical Engineering | 4Y | 33200 | Chinese | School of Civil Engineering | |
| Doctorate Degree | | Environmental Engineering | 4Y | 33200 | Chinese | School of Environmental Science and Engineering | |
| Doctorate Degree | | Environmental Engineering | 4Y | 33200 | English | School of Environmental Science and Engineering | |
| Doctorate Degree | | Biology | 3Y | 33200 | Chinese | School of Life Sciences | |
| Doctorate Degree | | Vocational and Technical Education | 4Y | 33200 | Chinese | School of Education | |
| Doctorate Degree | | Mathematics | 4Y | 33200 | Chinese | School of Mathematics | |
| Doctorate Degree | | Applied Chemistry | 4Y | 33200 | Chinese | School of Chemical Engineering | |
| Doctorate Degree | | Chemical Engineering | 4Y | 33200 | Chinese | School of Chemical Engineering | |
| Doctorate Degree | | Material Physics and Chemistry | 3Y | 33200 | Chinese | School of Science | |
| Doctorate Degree | | Chemistry | 3Y | 33200 | Chinese | School of Science | |
| Doctorate Degree | | Biophysics | 3Y | 33200 | Chinese | School of Science | |
| Doctorate Degree | | Chemistry | 3Y | 33200 | English | School of Science | |
| Doctorate Degree | | Mechanical Engineering | 4Y | 33200 | Chinese | School of Mechanical Engineering | |
| Doctorate Degree | | Chemical Engineering | 4Y | 33200 | English | School of Chemical Engineering | |
| Doctorate Degree | | Power machinery and Engineering | 4Y | 33200 | Chinese | School of Mechanical Engineering | |
| Doctorate Degree | | Power machinery and Engineering | 4Y | 33200 | English | School of Mechanical Engineering | |
| Doctorate Degree | | Mechanical Engineering | 4Y | 33200 | English | School of Mechanical Engineering | |
| Doctorate Degree | | Hydrodynamics | 4Y | 33200 | English | School of Mechanical Engineering | |
| Doctorate Degree | | Biomechanics | 4Y | 33200 | English | School of Mechanical Engineering | |
| Doctorate Degree | | Electromagnetic Field and Microwave Technique | 4Y | 33200 | Chinese | School of Microelectronics | |
| Doctorate Degree | | Circuit and System | 4Y | 33200 | Chinese | School of Microelectronics | |
| Doctorate Degree | | Microelectronics and Solid Electronics | 4Y | 33200 | Chinese | School of Microelectronics | |
| Doctorate Degree | | Electromagnetic Field and Microwave Technique | 4Y | 33200 | English | School of Microelectronics | |
| Doctorate Degree | | Circuit and System | 4Y | 33200 | English | School of Microelectronics | |
| Doctorate Degree | | Microelectronics and Solid Electronics | 4Y | 33200 | English | School of Microelectronics | |
| Doctorate Degree | | Architecture | 4Y | 39000 | English | School of Architecture | |
| Doctorate Degree | | Urban Planning | 4Y | 39000 | Chinese | School of Architecture | |
| Doctorate Degree | | Landscape Architecture | 4Y | 39000 | Chinese | School of Architecture | |
| Doctorate Degree | | Architecture | 4Y | 39000 | Chinese | School of Architecture | |
| Doctorate Degree | | Mechanical Engineering | 4Y | 33200 | English | School of Mechanical Engineering | |
| Doctorate Degree | | Engineering Thermo-physics | 4Y | 33200 | English | School of Mechanical Engineering | |
| Doctorate Degree | | Industrial Design | 4Y | 33200 | English | School of Mechanical Engineering | |
| Doctorate Degree | | Solid Mechanics | 4Y | 33200 | English | School of Mechanical Engineering | |
| Doctorate Degree | | Mechanical Engineering | 4Y | 33200 | Chinese | School of Mechanical Engineering | |
| Doctorate Degree | | Engineering Thermo-physics | 4Y | 33200 | Chinese | School of Mechanical Engineering | |
| Doctorate Degree | | Industrial Design | 4Y | 33200 | Chinese | School of Mechanical Engineering | |
| Doctorate Degree | | Solid Mechanics | 4Y | 33200 | Chinese | School of Mechanical Engineering | |
| Doctorate Degree | | Material Process Engineering | 4Y | 33200 | English | School of Materials Science and Engineering | |
| Doctorate Degree | | Material Science | 4Y | 33200 | English | School of Materials Science and Engineering | |
| Doctorate Degree | | Polymer Materials Science and Engineering | 4Y | 33200 | English | School of Materials Science and Engineering | |
| Doctorate Degree | | Material Process Engineering | 4Y | 33200 | Chinese | School of Materials Science and Engineering | |
| Doctorate Degree | | Material Science | 4Y | 33200 | Chinese | School of Materials Science and Engineering | |
| Doctorate Degree | | Polymer Materials Science and Engineering | 4Y | 33200 | Chinese | School of Materials Science and Engineering | |
| Doctorate Degree | | Business Administration | 4Y | 33200 | Chinese | College of Management and Economics | |
| Doctorate Degree | | Public Management | 4Y | 33200 | Chinese | College of Management and Economics | |
| Doctorate Degree | | Management Science and Engineering | 4Y | 33200 | Chinese | College of Management and Economics | |
| Doctorate Degree | | System Engineering | 4Y | 33200 | Chinese | College of Management and Economics | |
| Doctorate Degree | | Hydrodynamics | 4Y | 33200 | Chinese | School of Mechanical Engineering | |
| Doctorate Degree | | Biomechanics | 4Y | 33200 | Chinese | School of Mechanical Engineering | |
| Doctorate Degree | | Landscape Architecture | 4Y | 39000 | English | School of Architecture | |
| Doctorate Degree | | Material Chemistry | 4Y | 33200 | Chinese | School of Chemical Engineering | |
| Doctorate Degree | | Synthetic Biology | 4Y | 33200 | Chinese | School of Chemical Engineering | |
| Doctorate Degree | | Chemical Process Machinery | 4Y | 33200 | Chinese | School of Chemical Engineering | |
| Doctorate Degree | | Chemical Technology | 4Y | 33200 | Chinese | School of Chemical Engineering | |
| Doctorate Degree | | Chemical Energy industry | 4Y | 33200 | Chinese | School of Chemical Engineering | |
| Doctorate Degree | | Biochemical Engineering | 4Y | 33200 | Chinese | School of Chemical Engineering | |
| Doctorate Degree | | Pharmacy Engineering | 4Y | 33200 | Chinese | School of Chemical Engineering | |
| Doctorate Degree | | Marine Environmental Dynamics | 4Y | 33200 | Chinese | School of Marine Science and Technology | |
| Doctorate Degree | | Scientice and Technology of Marine Environment | 4Y | 33200 | Chinese | School of Marine Science and Technology | |
| Doctorate Degree | | Marine Environmental Dynamics | 4Y | 33200 | English | School of Marine Science and Technology | |
| Doctorate Degree | | Scientice and Technology of Marine Environment | 4Y | 33200 | English | School of Marine Science and Technology | |
| Doctorate Degree | | Heat Supply, Gas Supply, Ventilation and Air-conditioner Engineering | 4Y | 33200 | Chinese | School of Environmental Science and Engineering | |
| Doctorate Degree | | Opto-electronics and Photonics Technology | 4Y | 33200 | English | School of Precision Instrument and Opto-electronics Engineering | |
| Doctorate Degree | | Optics Engineering | 4Y | 33200 | English | School of Precision Instrument and Opto-electronics Engineering | |
| Doctorate Degree | | Biomedical Engineering | 4Y | 33200 | English | School of Precision Instrument and Opto-electronics Engineering | |
| Doctorate Degree | | Medical Physics | 4Y | 33200 | English | School of Precision Instrument and Opto-electronics Engineering | |
| Doctorate Degree | | Instruments Science and Technology | 4Y | 33200 | English | School of Precision Instrument and Opto-electronics Engineering | |
| Doctorate Degree | | Opto-electronics and Photonics Technology | 4Y | 33200 | Chinese | School of Precision Instrument and Opto-electronics Engineering | |
| Doctorate Degree | | Optics Engineering | 4Y | 33200 | Chinese | School of Precision Instrument and Opto-electronics Engineering | |
| Doctorate Degree | | Biomedical Engineering | 4Y | 33200 | Chinese | School of Precision Instrument and Opto-electronics Engineering | |
| Doctorate Degree | | Medical Physics | 4Y | 33200 | Chinese | School of Precision Instrument and Opto-electronics Engineering | |
| Doctorate Degree | | Instruments Science and Technology | 4Y | 33200 | Chinese | School of Precision Instrument and Opto-electronics Engineering | |
| Doctorate Degree | | Electrical Engineering | 4Y | 33200 | Chinese | School of Electrical and Information Engineering | |
| Doctorate Degree | | Ocean and Naval Structure Engineering | 4Y | 33200 | English | School of Civil Engineering | |
| Doctorate Degree | | Natural Calamities Prevention and Protection Engineering | 4Y | 33200 | English | School of Civil Engineering | |
| Doctorate Degree | | Wind Energy Engineering | 4Y | 33200 | English | School of Civil Engineering | |
| Doctorate Degree | | Structural Engineering | 4Y | 33200 | English | School of Civil Engineering | |
| Doctorate Degree | | Bridge and Tunnel Engineering | 4Y | 33200 | English | School of Civil Engineering | |
| Doctorate Degree | | Hydraulic Engineering | 4Y | 33200 | English | School of Civil Engineering | |
| Doctorate Degree | | Geotechnical Engineering | 4Y | 33200 | English | School of Civil Engineering | |
| Doctorate Degree | | Electrical Engineering | 4Y | 33200 | English | School of Electrical and Information Engineering | |
| Doctorate Degree | | Geotechical Mechanics and Engineering | 4Y | 33200 | English | School of Civil Engineering | |
| Doctorate Degree | | Software Engineering | 4Y | 33200 | English | College of Intelligence and Computing | |
| Doctorate Degree | | Computer Software and Technology | 4Y | 33200 | Chinese | College of Intelligence and Computing | |
| Doctorate Degree | | Computer Software and Technology | 4Y | 33200 | English | College of Intelligence and Computing | |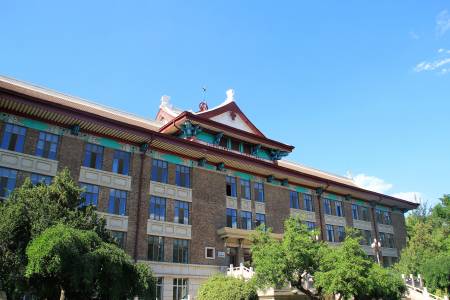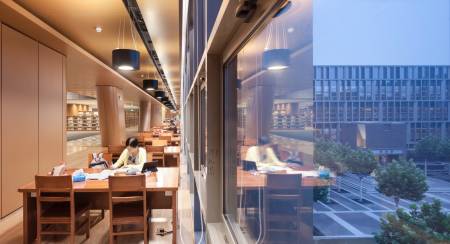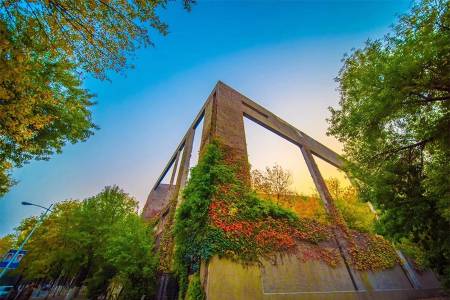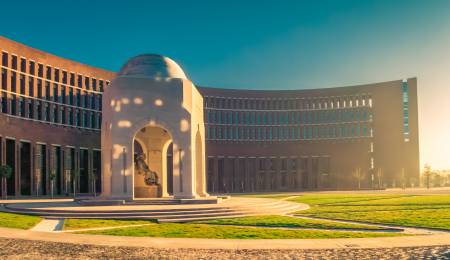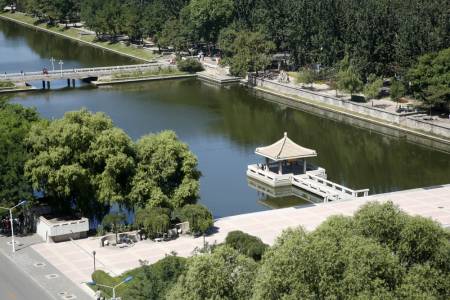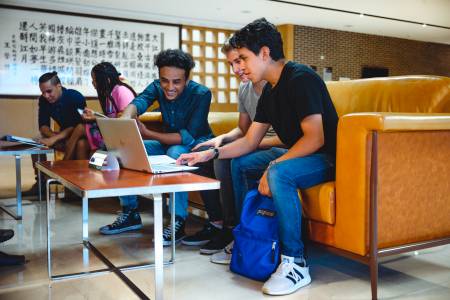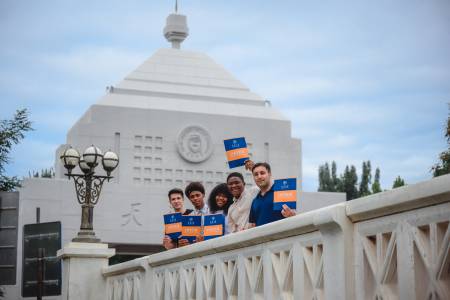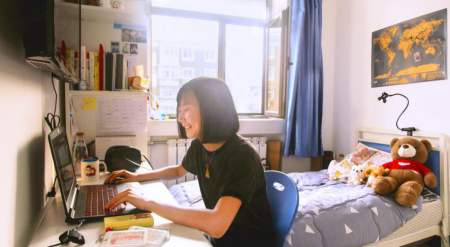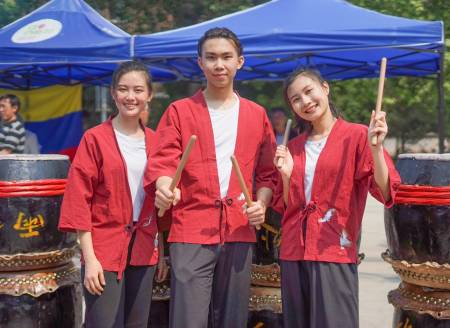 Back to Hall