Introduction to University
Established in 1956, the Shanghai University of Traditional Chinese Medicine (SHUTCM) was one of the first four TCM colleges across China. The 35-hectare campus of SHUTCM is located in the Research and Education Section, Zhangjiang Hi-Tech Park, Pudong New Area. The campus is beautiful and equipped with state-of-the-art teaching facilities. The University is now a key part of "Zhangjiang Pharmaceutical Valley" in the strategic initiative of building Shanghai as an innovative city.
From its founding, the SHUTCM has been home to numerous alumni: some of them are well-known physicians, some are distinguished researchers and some are working in community healthcare services. Thanks to the defining education feature of 'inheritance is the root and innovation is the soul', the University has achieved a great deal in both education and research over the recent years. Currently, the University offers doctorate degree programs in all TCM disciplines. According to the latest data released by ESI (Essential Science Indicator), three disciplines of SHUTCM have entered into ESI global discipline ranking top 1%. Spearheaded by Prof. Chen Kaixian (academician, Chinese Academy of Sciences) and Prof. HU Zhibi (academician, Chinese Academy of Engineering), the University has chief scientists of the National Basic Research Program (also known as 973 program), scholars of One Thousand Talents Scheme, the Cheung Kong Scholars Program of China and the National Science Fund for Distinguished Young Scholars. Just like the saying goes, 'the root of virtue lies in education and the root of education lies in teachers', the SHUTCM has always drawn the most original faculty, who work together in an interactive and genuinely multidisciplinary atmosphere.
Ever since its establishment, the SHUTCM has been committed to the philosophy of pursuing "excellence rather than size, distinctiveness rather than inclusiveness and use rather than fame". The past five decades have witnessed its equal emphasis on education, distinction and openness. The University has eight teaching hospitals to safeguard high-quality clinical training.
| | | |
| --- | --- | --- |
| Type | : | Public |
| Different Ranking | : | In the fourth round of evaluation conducted by the Ministry of Education, 3 programs including TCM, Chinese Materia Medica and Integrative Medicine were graded A+; The university ranks the first place among Higher Institutions of Traditional Chinese Medicine in China. |
| Year of Establishment | : | 1956 |
| Current President/Principal | : | XU JIANGUANG |
| Number of Students | : | More than 8000 |
| Number of Teaching Resources | : | 1326 (not including the teaching faculty in affiliated hospitals) The University has 3 academicians of the Chinese Academy of Sciences and the Chinese Academy of Engineering, 2 state-level TCM masters, 2 national famous Chinese medicine practitioners, 69 famous Chinese medicine practitioners in Shanghai, and over 700 senior experts and professors. |
| Facilities | : | Student Canteen, Gymnasium, Library, Teaching Experiment Center, Football Field, Basketball Court, Science and Technology Experiment Center, a Collaborative Innovation Center, Student Affairs Center, Dormitory, Halal Restaurant, Museum, etc. |
| Student Welfare | : | Free library and electronic reading room, free gym, free Wi-Fi in school area, free access to museum, free event space (appointment or designated time is required), etc. |
| Application URL | : | https://apply.shutcm.edu.cn |
Achievements:
Over the past 60 years, the university has always been home to many distinguished doctors. The education strategy emphasizing solid mastery of TCM knowledge and practice along with deep understanding of modern science and traditional Chinese culture has achieved remarkable results.
The university currently has 8 affiliated hospitals.
In 2017, the programs of Traditional Chinese Medicine, and Chinese Materia Medica were selected in the National Initiative for Developing Top-notch Programs.
In the fourth round of evaluation conducted by the Ministry of Education, 3 programs including TCM, Chinese Materia Medica and Integrative Medicine were graded A+.
Features:
First, Chinese medicine is rooted in Chinese wisdom and can benefit human health.
Second, we have rich experience in international education and ISO-certified quality assurance.
Third, we have well-qualified teaching staff, including distinguished professors in Shanghai and across China, distinguished TCM physicians and excellent teachers.
Fourth, we offer a variety of courses including national quality course, Shanghai quality course, a set of class lectures produced in high-quality video, readings of TCM classics and courses on profound Chinese culture.
Last but not least, the University has top-level tertiary hospitals for clinical practice. Academic foundation, teaching resource and efficient management can meet your demand for TCM study and help to solve problems or issues in your life and study.
High school diploma or above:
Unified Examination Certificate (UEC) 5 subjects less than 30 points (Chinese, English, Mathematics/Advanced Mathematics + 2 other subjects)
STPM
A-level
SPM 7A or above with no D
*SPM, IGCSE, O-level students require preparatory education.
Language Proficiency Certificate: HSK level 4180points (except for Ethnic Chinese)
There are no minimal Chinese language requirements for those who apply for programs taught in English or Japanese. Non-native English speakers must score at least 90 points in TOEFL exam or 6 points in IELTS exam (Master's and PhD not less than 6.5 points) for the programs taught in English.
Tuition Fee

In Chinese: RMB 28,000 / academic year; In English: RMB 42,000/ academic year;

Full-time master degree program taught in Chinese: 34,000RMB per year;

Full-time master degree program taught in English/Japanese: 51,000RMB per year;

Full-time doctoral degree program taught in Chinese: 50,000RMB per year;

Full-time doctoral degree program taught in English/Japanese: 60,000RMB per year;

Accommodation

Double room, RMB 200 / person/month-- RMB 800 / person/month, according to different room types

Living Expenses

The school canteen is subsidized by the government and the price is cheaper, RMB 50/day;

Internet access fee: RMB 60-80/month (subject to the price released by the telecom company);

Purchase fee for textbooks: about RMB 300/year;

Rail transit is the main way to travel, and the average one-way travel cost is RMB 4-6.

Work-study Assistance

The school provides on-campus work-study jobs for students

Insurance

RMB 800

Application Fee

RMB 450
| Degree Level | Fields of Disciplines | Field of Study | Years of Study | Course Fee (CNY) | Language of Teaching | Faculty | Campus |
| --- | --- | --- | --- | --- | --- | --- | --- |
| Foundation/Pre-U | Science | Preparatory Program (Fall) | 1 | 11000RMB/semester | Chinese | | |
| Foundation/Pre-U | Science | Preparatory Program (Spring) | 0.5 | 11000RMB/semester | Chinese | | |
| Bachelor Degree | Medicine | Chinese Medicine | 5 | 28000RMB/year | Chinese | | |
| Bachelor Degree | Medicine | Chinese Medicine (Acupuncture and Moxibustion) | 5 | 28000RMB/year | English | | |
| Bachelor Degree | Medicine | Clinical Chinese and Western Medicine | 5 | 28000RMB/year | English | | |
| Bachelor Degree | Medicine | Acupuncture, Moxibustion and Tuina | 5 | 28000RMB/year | Chinese | | |
| Bachelor Degree | Science | Chinese Pharmacy | 4 | 28000RMB/year | Chinese | | |
| Bachelor Degree | Science | Food Hygiene and Nutrition | 4 | 28000RMB/year | Chinese | | |
| Bachelor Degree | Science | Rehabilitation Therapeutics | 4 | 28000RMB/year | Chinese | | |
| Bachelor Degree | Science | Rehabilitation Physiotherapy | 4 | 28000RMB/year | Chinese | | |
| Bachelor Degree | Science | Rehabilitation Occupational Therapy | 4 | 28000RMB/year | Chinese | | |
| Bachelor Degree | Science | Hearing and Speech Rehabilitation | 4 | 28000RMB/year | Chinese | | |
| Bachelor Degree | Science | Food Hygiene and Nutrition | 3 | 28000RMB/year | Chinese | | |
| Bachelor Degree | Management | Public Service Management (Health Management Track) | 3 | 28000RMB/year | Chinese | | |
| Bachelor Degree | Literature | Chinese Language (Chinese Medicine Direction) | 3 | 28000RMB/year | Chinese | | |
| Master Degree | Medicine | Basic Theory of Chinese Medicine | 3 | 34000RMB/year | Chinese | | |
| Master Degree | Medicine | Traditional Chinese Medicine Clinical Basics | 3 | 34000RMB/year | Chinese | | |
| Master Degree | Medicine | History and Literature of Traditional Chinese Medicine | 3 | 34000RMB/year | Chinese | | |
| Master Degree | Medicine | Traditional Chinese Medicine Formula | 3 | 34000RMB/year | Chinese | | |
| Master Degree | Medicine | Traditional Chinese Medicine Diagnostics | 3 | 34000RMB/year | Chinese | | |
| Master Degree | Medicine | Traditional Chinese Medicine Internal Medicine | 3 | 34000RMB/year | Chinese | | |
| Master Degree | Medicine | Traditional Chinese Medicine External Medicine | 3 | 34000RMB/year | Chinese | | |
| Master Degree | Medicine | Traditional Chinese Medicine Osteopathology Traumatology | 3 | 34000RMB/year | Chinese | | |
| Master Degree | Medicine | Traditional Chinese Medicine Gynecology | 3 | 34000RMB/year | Chinese | | |
| Master Degree | Medicine | Traditional Chinese Medicine Pediatrics | 3 | 34000RMB/year | Chinese | | |
| Master Degree | Medicine | Ophthalmology and Otolaryngoloy of Chinese Medicine | 3 | 34000RMB/year | Chinese | | |
| Master Degree | Medicine | Acupuncture, Moxibustion and Tuina | 3 | 34000RMB/year | Chinese | | |
| Master Degree | Medicine | Traditional Chinese Medicine Engineering | 3 | 34000RMB/year | Chinese | | |
| Master Degree | Literature | Traditional Chinese Medicine Foreign Language | 3 | 34000RMB/year | Chinese | | |
| Master Degree | Philosophy | Traditional Chinese Medicine Ethics | 3 | 34000RMB/year | Chinese | | |
| Master Degree | Science | Chinese Materia Medica | 3 | 34000RMB/year | Chinese | | |
| Master Degree | Medicine | Integrated Traditional Chinese Medicine and Western Medicine Basics | 3 | 34000RMB/year | Chinese | | |
| Master Degree | Medicine | Integrated Traditional Chinese Medicine and Western Medicine Clinics (Internal Medicine) | 3 | 34000RMB/year | Chinese | | |
| Master Degree | Medicine | Integrated Traditional Chinese Medicine and Western Medicine Clinics (External Medicine) | 3 | 34000RMB/year | Chinese | | |
| Master Degree | Medicine | Integrated Traditional Chinese Medicine and Western Medicine Clinics (Gynecology) | 3 | 34000RMB/year | Chinese | | |
| Master Degree | Medicine | Integrated Traditional Chinese Medicine and Western Medicine Clinics (Pediatrics) | 3 | 34000RMB/year | Chinese | | |
| Master Degree | Medicine | Integrated Traditional Chinese Medicine and Western Medicine Clinics (Osteopathology Traumatology) | 3 | 34000RMB/year | Chinese | | |
| Master Degree | Science | Pharmacy | 3 | 34000RMB/year | Chinese | | |
| Master Degree | Science | Pharmacognostics | 3 | 34000RMB/year | Chinese | | |
| Master Degree | Science | Pharmacology | 3 | 34000RMB/year | Chinese | | |
| Master Degree | Science | Integrated Traditional Chinese Medicine and Western Medicine Rehabilitation | 3 | 34000RMB/year | Chinese | | |
| Master Degree | Science | Integrated Traditional Chinese Medicine and Western Medicine Nursing | 3 | 34000RMB/year | Chinese | | |
| Doctorate Degree | Medicine | Basic Theory of Chinese Medicine | 3 | 60000RMB/year | Chinese | | |
| Doctorate Degree | Medicine | Traditional Chinese Medicine Clinical Basics | 3 | 60000RMB/year | Chinese | | |
| Doctorate Degree | Medicine | History and Literature of Traditional Chinese Medicine | 3 | 60000RMB/year | Chinese | | |
| Doctorate Degree | Medicine | Traditional Chinese Medicine Formula | 3 | 60000RMB/year | Chinese | | |
| Doctorate Degree | Medicine | Traditional Chinese Medicine Diagnostics | 3 | 60000RMB/year | Chinese | | |
| Doctorate Degree | Medicine | Traditional Chinese Medicine Internal Medicine | 3 | 60000RMB/year | Chinese | | |
| Doctorate Degree | Medicine | Traditional Chinese Medicine External Medicine | 3 | 60000RMB/year | Chinese | | |
| Doctorate Degree | Medicine | Traditional Chinese Medicine Osteopathology Traumatology | 3 | 60000RMB/year | Chinese | | |
| Doctorate Degree | Medicine | Traditional Chinese Medicine Gynecology | 3 | 60000RMB/year | Chinese | | |
| Doctorate Degree | Medicine | Traditional Chinese Medicine Pediatrics | 3 | 60000RMB/year | Chinese | | |
| Doctorate Degree | Medicine | Ophthalmology and Otolaryngoloy of Chinese Medicine | 3 | 60000RMB/year | Chinese | | |
| Doctorate Degree | Medicine | Acupuncture, Moxibustion and Tuina | 3 | 60000RMB/year | Chinese | | |
| Doctorate Degree | Medicine | Traditional Chinese Medicine Engineering | 3 | 60000RMB/year | Chinese | | |
| Doctorate Degree | Literature | Traditional Chinese Medicine Foreign Language | 3 | 60000RMB/year | Chinese | | |
| Doctorate Degree | Philosophy | Traditional Chinese Medicine Ethics | 3 | 60000RMB/year | Chinese | | |
| Doctorate Degree | Science | Chinese Materia Medica | 3 | 60000RMB/year | Chinese | | |
| Doctorate Degree | Medicine | Integrated Traditional Chinese Medicine and Western Medicine Basics | 3 | 60000RMB/year | Chinese | | |
| Doctorate Degree | Medicine | Integrated Traditional Chinese Medicine and Western Medicine Clinics (Internal Medicine) | 3 | 60000RMB/year | Chinese | | |
| Doctorate Degree | Medicine | Integrated Traditional Chinese Medicine and Western Medicine Clinics (External Medicine) | 3 | 60000RMB/year | Chinese | | |
| Doctorate Degree | Medicine | Integrated Traditional Chinese Medicine and Western Medicine Clinics (Gynecology) | 3 | 60000RMB/year | Chinese | | |
| Doctorate Degree | Medicine | Integrated Traditional Chinese Medicine and Western Medicine Clinics (Pediatrics) | 3 | 60000RMB/year | Chinese | | |
| Doctorate Degree | Medicine | Integrated Traditional Chinese Medicine and Western Medicine Clinics (Osteopathology Traumatology) | 3 | 60000RMB/year | Chinese | | |
| Doctorate Degree | Science | Pharmacy | 3 | 60000RMB/year | Chinese | | |
| Doctorate Degree | Science | Pharmacognostics | 3 | 60000RMB/year | Chinese | | |
| Doctorate Degree | Science | Pharmacology | 3 | 60000RMB/year | Chinese | | |
| Doctorate Degree | Science | Integrated Traditional Chinese Medicine and Western Medicine Rehabilitation | 3 | 60000RMB/year | Chinese | | |
| Doctorate Degree | Science | Integrated Traditional Chinese Medicine and Western Medicine Nursing | 3 | 60000RMB/year | Chinese | | |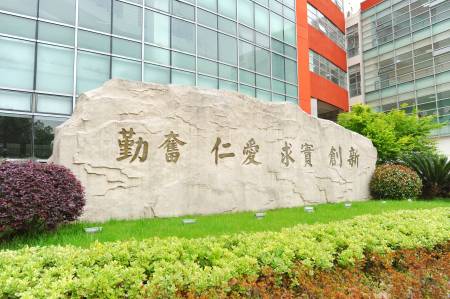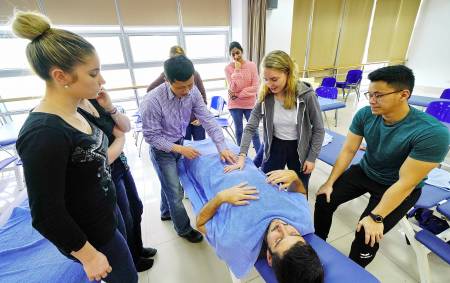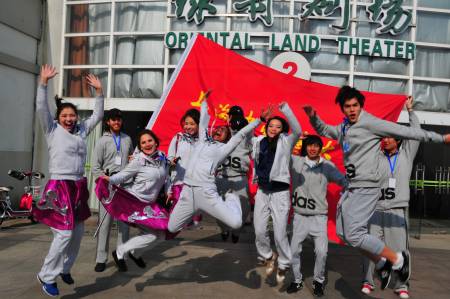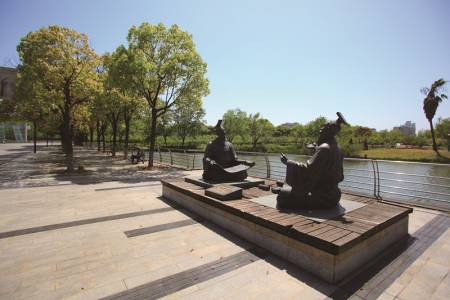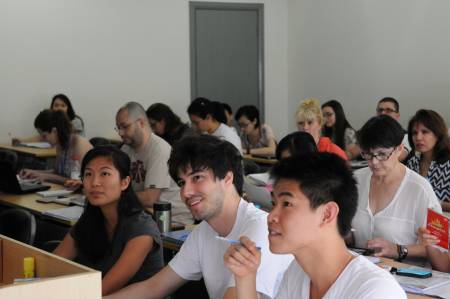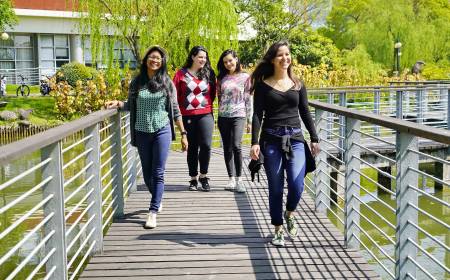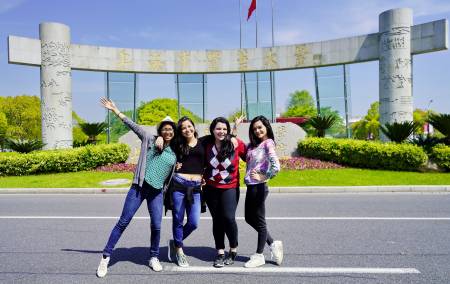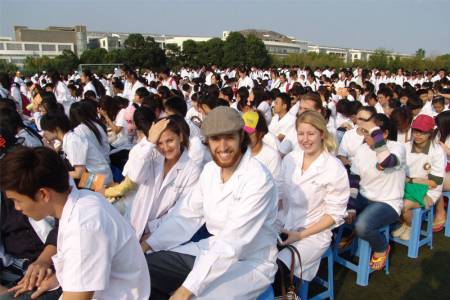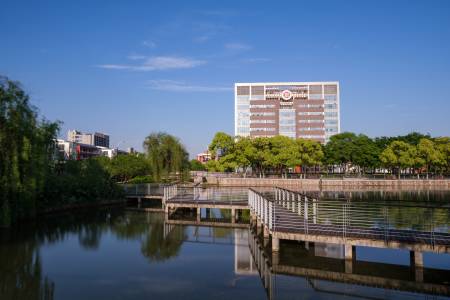 Back to Hall