Introduction to University
Shandong University, under the direct jurisdiction of the Ministry of Education, is a member of China's Double-First Class initiatives and a key comprehensive university with a long history, a variety of disciplines, strong academic strength, and distinctive characteristics, which has great influence both at home and abroad. Over the past 100 years, it has educated more than 600,000 talents for the country and society.
Shandong University has about 70,000 students and is comprised out of 8 campuses in three different cities (Jinan, Qingdao and Weihai). It has 4 affiliated hospitals and 7 National Scientific Research Platforms including the National Key Laboratories, the National Engineering Laboratories,the National Engineering Research Centers and the National Engineering and Technology Research Centers.
Shandong University offers a broad range of academic disciplines. There are at present 12 disciplines for undergraduates and postgraduates, namely philosophy, economics, law, education, literature, history, science, engineering, agriculture, medicine, management, and fine arts. There are 44 doctoral programs, 51 master degree programs, 93 programs for undergraduates. At present, the academic influence and contribution of 18 disciplines ranks in the top 1% worldwide of Essential Science Indicators (ESI). There are 5 disciplines that have ranked in the top 1‰ of ESI. More than 200 schools in more than 30 countries and regions have signed inter-school cooperation agreements.
| | | |
| --- | --- | --- |
| Type | : | Public |
| Different Ranking | : | No.403 (QS2022), No.21 in China (ARWU2021) |
| Year of Establishment | : | 1901 |
| Current President/Principal | : | FAN Liming |
| Number of Students | : | Its full-time student population totals 65,173, of which 41,403 are full-time undergraduates, 22,380 are postgraduates and 1,390 are international students. |
| Number of Teaching Resources | : | It also has an excellent faculty team of 4,530 professors. And now there are 19 academicians of the Chinese Academy of Sciences or the Academy of Engineering (including adjunct academicians), 40 distinguished professors of Cheung Kong Scholars Programme, 12 candidates of pragrammes for young scholars; 53 winners of the National Science Fund for Distinguished Young Scholars, 37 winners of the Excellent Young Scientists Fund; 27 leading personnels of "Ten Thousand Plan", 12 youth top talents; 36 candidates of National Millions of Talents Programme. |
| Facilities | : | The university has 12 State Scientific Research Centers. It also has 6 state "111 Innovation and Education Planning Projects", 6 State Talent Training Bases, 4 Key Social Science Research Bases approved by the Ministry of Education, 64 ministerial level platforms and a large number of Provincial Key Laboratories and Provincial Engineering Technology Research Centers. |
| Student Welfare | : | International Students can apply for Chinese Government Scholarship, Confucius Institute Scholarship and Shandong University International Freshman Student Scholarship, etc... |
| Application URL | : | https://www.istudy.sdu.edu.cn ; http://www.apply.sdu.edu.cn (online application) |
(1) The English-taught undergraduate program for international students uses a teaching model that is called 1+1+2. The first year is devoted to china related course like mandarin and Chinese culture. The second year introduces the most relevant courses as to build a solid foundation. The last two years will go in depth.
(2) SDU provides international students with a good balance of study and leisure, a variety of optional courses and many Chinese taught majors.
(3) "Experience Chinese culture, enjoy opportunities in China" is a motto for international students in Shandong University. These courses are based on modern educational insights and cultivate high-quality talents that understand contemporary China and have a globalized outlook with skills to accompany them in the global job market. Shandong University provides courses on "Chinese culture" for international students.
1.Basic requirements for applying for undergraduates
(1) UEC (liberal arts, commerce, science, engineering, technical vocations and fine arts (scores of related 5 courses should be less than or equal to 25 points); fine arts, music, dance, physical education (aggregate score of Chinese, English and mathematics should be less than or equal to 20 points and related special artistic skill performance certificates are needed)).
(2) STPM (scores of related courses of STPM should be more than or equal to 2B1C)
(3) A-level or equal qualifications
(4) SPM (require to study in preparatory course classes)
2. Language requirements for applying for undergraduates
(1) Applications for undergraduate programs taught in Chinese:
Those who have received 12 years of Chinese education in primary and secondary school and have obtained the Diploma in Unified Examination Certificate of Chinese Independence Secondary Schools (UEC) can be exempted from taking the Hanyu Shuiping Kaoshi (HSK). Those who hold a STPM and A-level diploma must obtain a certificate of HSK 4 (above 210 points) and offer relevant results.
(2) Apply for undergraduate programs taught in English:
Those who obtained UEC、SPM、STPM must offer IELTS (≥6.0) or TOEFL (≥80)
Tuition: 18,000-45,000 RMB/year (more details on: https://www.istudy.sdu.edu.cn/English/Fees1.htm)
Accommodation: 35-45 RMB/person/day
Insurance:400 RMB / half year or 800 RMB / year
Application Fee: 400 RMB
Living costs: at least 800 RMB per month for per student
Work-study programme: provide opportunities of work-study program for students
Students can apply for Chinese Government Scholarship, International Chinese Language Teachers Scholarship, and Shandong University Scholarship for International Students, etc..
| Degree Level | Fields of Disciplines | Field of Study | Years of Study | Course Fee (CNY) | Language of Teaching | Faculty | Campus |
| --- | --- | --- | --- | --- | --- | --- | --- |
| Bachelor Degree | Law | Sociology | 4 | 18,000 | Chinese | School of Philosophy and Social Development | |
| Bachelor Degree | Economics | Economics | 4 | 18,000 | Chinese | School of Economics | |
| Bachelor Degree | Economics | Public Finance | 4 | 18,000 | Chinese | School of Economics | |
| Bachelor Degree | Economics | Finance | 4 | 18,000 | Chinese | School of Economics | |
| Bachelor Degree | Economics | International Economics and Trade | 4 | 18,000 | Chinese | School of Economics | |
| Bachelor Degree | Literature | Chinese Language and Literature | 4 | 18,000 | Chinese | School of Literature | |
| Bachelor Degree | Engineering | Machine Design, Manufacturing and Automation | 4 | 21,000 | Chinese | School of Mechanical Engineering | |
| Bachelor Degree | Engineering | Electrical Engineering | 4 | 21,000 | Chinese | School of Electrical Engineering | |
| Bachelor Degree | Engineering | Civil Engineering | 4 | 21,000 | Chinese | School of Civil Engineering | |
| Bachelor Degree | Management | Social Sports Guidance and Management | 4 | 18,000 | Chinese | School of Physical Education | |
| Bachelor Degree | Management | Teaching Chinese to Speakers of Other Languages | 4 | 29,000 | Chinese | College of International Education | |
| Bachelor Degree | Education | Journalism and Communication | 4 | 18,000 | Chinese | School of Journalism and Communication | |
| Bachelor Degree | Literature | Urban Underground Space Engineering | 4 | 18,000 | Chinese | School of Qilu Transportation | |
| Bachelor Degree | Engineering | Traffic Infrastructure Engineering | 4 | 21,000 | Chinese | School of Qilu Transportation | |
| Bachelor Degree | Engineering | Clinical Medicine | 5 | 21,000 | Chinese | School of Basic Medical Sciences | |
| Bachelor Degree | Medicine | Dental Medicine | 5 | 25,000 | Chinese | School of Stomatology | |
| Bachelor Degree | Medicine | Nursing Science | 5 | 25,000 | Chinese | School of Nursing and Rehabilitation | |
| Bachelor Degree | Science | Political Science and Administration | 4 | 25,000 | Chinese | School of Political Science and Public Administration | |
| Bachelor Degree | Management | Law | 4 | 18,000 | Chinese | School of Law | |
| Bachelor Degree | Law | Computer Science and Technology | 4 | 18,000 | Chinese | School of Computer Science and Technology | |
| Bachelor Degree | Engineering | Economics | 4 | 21,000 | English | School of Economics | |
| Bachelor Degree | Economics | Finance | 4 | 26,000 | English | School of Economics | |
| Bachelor Degree | Economics | English | 4 | 26,000 | English | School of Foreign Languages and Literature | |
| Bachelor Degree | Literature | Machine Design, Manufacturing and Automation | 4 | 26,000 | English | School of Mechanical Engineering | |
| Bachelor Degree | Engineering | Biomedical Engineering | 4 | 30,000 | English | School of Control Science and Engineering | |
| Bachelor Degree | Engineering | Urban Underground Space Engineering | 4 | 30,000 | English | School of Qilu Transportation | |
| Bachelor Degree | Engineering | Traffic Infrastructure Engineering | 4 | 21,000 | English | School of Qilu Transportation | |
| Bachelor Degree | Engineering | Clinical Medicine | 6 | 21,000 | English | School of Basic Medical Sciences | |
| Bachelor Degree | Medicine | Nursing Science | 5 | 45,000 | English | School of Nursing and Rehabilitation | |
| Master Degree | Science | Philosophy of Science | 3 | 32,000 | Chinese | School of Philosophy and Social Development | |
| Master Degree | Philosophy | Sociology | 3 | 22,000 | Chinese | School of Philosophy and Social Development | |
| Master Degree | Law | Religious Studies | 3 | 22,000 | Chinese | School of Philosophy and Social Development | |
| Master Degree | Philosophy | Theory of Literature and Art | 3 | 22,000 | Chinese | School of Literature | |
| Master Degree | Literature | Chinese Philology | 3 | 22,000 | Chinese | School of Literature | |
| Master Degree | Literature | Ancient Chinese Literature | 3 | 22,000 | Chinese | School of Literature | |
| Master Degree | Literature | Modern and Contemporary Chinese Literature | 3 | 22,000 | Chinese | School of Literature | |
| Master Degree | Literature | Comparative Literature and World Literature | 3 | 22,000 | Chinese | School of Literature | |
| Master Degree | Literature | Mechanical Engineering | 3 | 22,000 | Chinese | School of Mechanical Engineering | |
| Master Degree | Engineering | Sociology of Sports Humanities | 3 | 26,000 | Chinese | School of Physical Education | |
| Master Degree | Education | Science of Ethnic Traditional Sports | 3 | 35,000 | Chinese | | |
| Master Degree | Education | Teaching Chinese to Speakers of Other Languages | 2 | 35,000 | Chinese | College of International Education | |
| Master Degree | Education | Journalism and Communication | 3 | 22,000 | Chinese | School of Journalism and Communication | |
| Master Degree | Literature | Geotechnical Engineering | 3 | 22,000 | Chinese | School of Qilu Transportation | |
| Master Degree | Engineering | Disaster Prevention and Mitigation Engineering and Protection Engineering | 3 | 26,000 | Chinese | School of Qilu Transportation | |
| Master Degree | Engineering | Bridge and Tunnel Engineering | 3 | 26,000 | Chinese | School of Qilu Transportation | |
| Master Degree | Engineering | Transportation | 3 | 26,000 | Chinese | School of Qilu Transportation | |
| Master Degree | Engineering | Road and Railway Engineering | 3 | 26,000 | Chinese | School of Qilu Transportation | |
| Master Degree | Engineering | Transportation Planning and Management | 3 | 26,000 | Chinese | School of Qilu Transportation | |
| Master Degree | Engineering | Political Economics | 3 | 26,000 | Chinese | Center for Economic Research | |
| Master Degree | Economics | Western Economics | 3 | 22,000 | Chinese | Center for Economic Research | |
| Master Degree | Economics | World Economy | 3 | 22,000 | Chinese | Center for Economic Research | |
| Master Degree | Economics | Finance | 3 | 22,000 | Chinese | Center for Economic Research | |
| Master Degree | Economics | Population, Resources and Environmental Economics | 3 | 22,000 | Chinese | Center for Economic Research | |
| Master Degree | Economics | Quantitative Economics | 3 | 22,000 | Chinese | Center for Economic Research | |
| Master Degree | Economics | Labour Economics | 3 | 22,000 | Chinese | Center for Economic Research | |
| Master Degree | Economics | Chinese Philosophy | 3 | 22,000 | Chinese | Advanced Institute for Confucian Studies | |
| Master Degree | Philosophy | Chinese Classical Philology | 3 | 22,000 | Chinese | Advanced Institute for Confucian Studies | |
| Master Degree | Literature | Folklore | 3 | 22,000 | Chinese | Advanced Institute for Confucian Studies | |
| Master Degree | Law | Chinese Folk Literature | 3 | 22,000 | Chinese | Advanced Institute for Confucian Studies | |
| Master Degree | Law | Clinical Science of Stomatology | 3 | 22,000 | Chinese | School of Stomatolgy | |
| Master Degree | Medicine | Nursing Science | 3 | 30,000 | Chinese | School of Nursing and Rehabilitation | |
| Master Degree | Science | International Politics | 3 | 30,000 | Chinese | School of Political Science and Public Administration | |
| Master Degree | Law | Political Theory | 3 | 22,000 | Chinese | School of Political Science and Public Administration | |
| Master Degree | Law | Public Administration | 3 | 22,000 | Chinese | School of Political Science and Public Administration | |
| Master Degree | Management | Law | 3 | 22,000 | Chinese | School of Law | |
| Master Degree | Law | Computer Science and Technology | 3 | 22,000 | Chinese | School of Computer Science and Technology | |
| Master Degree | Engineering | Finance | 3 | 22,000 | English | School of Economics | |
| Master Degree | Economics | World Economy | 3 | 32,000 | English | School of Economics | |
| Master Degree | Economics | International Trade | 3 | 32,000 | English | School of Economics | |
| Master Degree | Economics | English Language and Literature | 3 | 32,000 | English | School of Foreign Languages and Literature | |
| Master Degree | Science | Computational Mathematics | 3 | 32,000 | English | School of Mathematics | |
| Master Degree | Science | Inorganic Chemistry | 3 | 34,000 | English | School of Chemistry and Chemical Engineering | |
| Master Degree | Science | Organic Chemistry | 3 | 34,000 | English | School of Chemistry and Chemical Engineering | |
| Master Degree | Science | Physical Chemistry | 3 | 34,000 | English | School of Chemistry and Chemical Engineering | |
| Master Degree | Science | Polymer Chemistry and Physics | 3 | 34,000 | English | School of Chemistry and Chemical Engineering | |
| Master Degree | Science | Software Engineering | 3 | 34,000 | English | School of Software | |
| Master Degree | Engineering | Artificial Intelligence | 3 | 34,000 | English | School of Software | |
| Master Degree | Engineering | Materials Science and Engineering | 3 | 34,000 | English | School of Materials Science and Engineering | |
| Master Degree | Engineering | Mechanical Engineering | 3 | 34,000 | English | School of Mechanical Engineering | |
| Master Degree | Engineering | Control Science and Engineering | 3 | 34,000 | English | School of Control Science and Engineering | |
| Master Degree | Engineering | Power Electronics and Electrical Drives | 3 | 34,000 | English | School of Control Science and Engineering | |
| Master Degree | Engineering | Biomedical Engineering | 3 | 34,000 | English | School of Control Science and Engineering | |
| Master Degree | Engineering | Power Engineering and Engineering Thermophysics | 3 | 34,000 | English | School of Energy and Power Engineering | |
| Master Degree | Engineering | Electrical Engineering | 3 | 34,000 | English | School of Electrical Engineering | |
| Master Degree | Engineering | Structural Engineering | 3 | 34,000 | English | School of Civil Engineering | |
| Master Degree | Engineering | Hydraulic Structural Engineering | 3 | 34,000 | English | School of Civil Engineering | |
| Master Degree | Engineering | Hydrology and Water Resources | 3 | 34,000 | English | School of Civil Engineering | |
| Master Degree | Engineering | Civil Engineering | 3 | 34,000 | English | School of Civil Engineering | |
| Master Degree | Engineering | Project Management | 2 | 34,000 | English | School of management | |
| Master Degree | Management | Geotechnical Engineering | 3 | 40,000 | English | School of Qilu Transportation | |
| Master Degree | Engineering | Disaster Prevention and Mitigation Engineering and Protection Engineering | 3 | 34,000 | English | School of Qilu Transportation | |
| Master Degree | Engineering | Bridge and Tunnel Engineering | 3 | 34,000 | English | School of Qilu Transportation | |
| Master Degree | Engineering | Transportation | 3 | 34,000 | English | School of Qilu Transportation | |
| Master Degree | Engineering | Road and Railway Engineering | 3 | 34,000 | English | School of Qilu Transportation | |
| Master Degree | Engineering | Transportation Planning and Management | 3 | 34,000 | English | School of Qilu Transportation | |
| Master Degree | Engineering | Political Economics | 3 | 34,000 | English | Center for Economic Research | |
| Master Degree | Economics | Western Economics | 3 | 32,000 | English | Center for Economic Research | |
| Master Degree | Economics | World Economy | 3 | 32,000 | English | Center for Economic Research | |
| Master Degree | Economics | Finance | 3 | 32,000 | English | Center for Economic Research | |
| Master Degree | Economics | Population, Resources and Environmental Economics | 3 | 32,000 | English | Center for Economic Research | |
| Master Degree | Economics | Quantitative Economics | 3 | 32,000 | English | Center for Economic Research | |
| Master Degree | Economics | Labour Economics | 3 | 32,000 | English | Center for Economic Research | |
| Master Degree | Economics | Cell Biology | 3 | 32,000 | English | School of Basic Medical Sciences | |
| Master Degree | Medicine | Pathogen Biology | 3 | 36,000 | English | School of Basic Medical Sciences | |
| Master Degree | Medicine | Human Anatomy and Histoembryology | 3 | 36,000 | English | School of Basic Medical Sciences | |
| Master Degree | Medicine | Neurology | 3 | 36,000 | English | School of Medicine | |
| Master Degree | Medicine | Pediatrics | 3 | 36,000 | English | School of Medicine | |
| Master Degree | Medicine | Otorhinolaryngology | 3 | 36,000 | English | School of Medicine | |
| Master Degree | Medicine | Emergency Medicine | 3 | 36,000 | English | School of Medicine | |
| Master Degree | Medicine | Physical Medicine and Rehabilitation | 3 | 36,000 | English | School of Medicine | |
| Master Degree | Medicine | Clinical Laboratory Diagnostics | 3 | 36,000 | English | School of Medicine | |
| Master Degree | Medicine | Anesthesiology | 3 | 36,000 | English | School of Medicine | |
| Master Degree | Medicine | Imaging and Nuclear Medicine | 3 | 36,000 | English | School of Medicine | |
| Master Degree | Medicine | Oncology | 3 | 36,000 | English | School of Medicine | |
| Master Degree | Medicine | Internal Medicine (Respiratory System Disease) | 3 | 36,000 | English | School of Medicine | |
| Master Degree | Medicine | Internal Medicine (Digestive System Disease) | 3 | 36,000 | English | School of Medicine | |
| Master Degree | Medicine | Internal Medicine (Nephrosis) | 3 | 36,000 | English | School of Medicine | |
| Master Degree | Medicine | Internal Medicine (Cardiovascular Disease) | 3 | 36,000 | English | School of Medicine | |
| Master Degree | Medicine | Surgery (Bone Surgery) | 3 | 36,000 | English | School of Medicine | |
| Master Degree | Medicine | Surgery (Urinary Surgery) | 3 | 36,000 | English | School of Medicine | |
| Master Degree | Medicine | Surgery (General Surgery) | 3 | 36,000 | English | School of Medicine | |
| Master Degree | Medicine | Surgery (Plastic Surgery) | 3 | 36,000 | English | School of Medicine | |
| Master Degree | Medicine | Obstetrics and Gynecology (Gynecology) | 3 | 36,000 | English | School of Medicine | |
| Master Degree | Medicine | Occupational & Environmental Health | 3 | 36,000 | English | School of Public Health | |
| Master Degree | Science | Nutrition and Food Hygiene | 3 | 36,000 | English | School of Public Health | |
| Master Degree | Science | Nursing Science | 3 | 36,000 | English | School of Nursing and Rehabilitation | |
| Master Degree | Science | Social Medicine and Health Care Management | 3 | 36,000 | English | Center for Health Management and Policy Research | |
| Master Degree | Management | Global Health | 3 | 36,000 | English | Center for Health Management and Policy Research | |
| Master Degree | Management | International Relations | 2 | 36,000 | English | School of Political Science and Public Administration | |
| Master Degree | Law | China Studies | 3 | 32,000 | English | School of Political Science and Public Administration | |
| Master Degree | Law | Public Administration | 3 | 32,000 | English | School of Political Science and Public Administration | |
| Master Degree | Management | Optical Engineering | 3 | 32,000 | English | School of Information Science and Engineering | |
| Master Degree | Engineering | Electronic Science and Technology | 3 | 34,000 | English | School of Information Science and Engineering | |
| Master Degree | Engineering | Information and Communication Engineering | 3 | 34,000 | English | School of Information Science and Engineering | |
| Master Degree | Engineering | Environmental Science and Engineering | 3 | 34,000 | English | School of Environmental Science and Engineering | |
| Master Degree | Engineering | Business Administration | 2 | 34,000 | English | School of Innovation and Entrepreneurship | |
| Master Degree | Management | Environmental Science and Engineering | 3 | 30,000 | English | Environment Research Institute | |
| Master Degree | Engineering | Physical Chemistry | 3 | 34,000 | English | Institute of Frontier and Interdisciplinary Science | |
| Doctorate Degree | Science | Philosophy of Science | 4 | 34,000 | Chinese | School of Philosophy and Social Development | |
| Doctorate Degree | Philosophy | Religious Studies | 4 | 26,000 | Chinese | School of Philosophy and Social Development | |
| Doctorate Degree | Philosophy | Theory of Literature and Art | 4 | 26,000 | Chinese | School of Literature | |
| Doctorate Degree | Literature | Chinese Philology | 4 | 26,000 | Chinese | School of Literature | |
| Doctorate Degree | Literature | Ancient Chinese Literature | 4 | 26,000 | Chinese | School of Literature | |
| Doctorate Degree | Literature | Modern and Contemporary Chinese Literature | 4 | 26,000 | Chinese | School of Literature | |
| Doctorate Degree | Literature | Comparative Literature and World Literature | 4 | 26,000 | Chinese | School of Literature | |
| Doctorate Degree | Literature | Mechanical Engineering | 4 | 26,000 | Chinese | School of Mechanical Engineering | |
| Doctorate Degree | Engineering | Sports Management Science | 4 | 31,000 | Chinese | School of Physical Education | |
| Doctorate Degree | Management | Language and Culture Communication | 4 | 41,000 | Chinese | College of International Education | |
| Doctorate Degree | Education | Geotechnical Engineering | 4 | 26,000 | Chinese | School of Qilu Transportation | |
| Doctorate Degree | Engineering | Disaster Prevention and Mitigation Engineering and Protection Engineering | 4 | 31,000 | Chinese | School of Qilu Transportation | |
| Doctorate Degree | Engineering | Bridge and Tunnel Engineering | 4 | 31,000 | Chinese | School of Qilu Transportation | |
| Doctorate Degree | Engineering | Transportation | 4 | 31,000 | Chinese | School of Qilu Transportation | |
| Doctorate Degree | Engineering | Political Economics | 4 | 31,000 | Chinese | Center for Economic Research | |
| Doctorate Degree | Economics | Western Economics | 4 | 26,000 | Chinese | Center for Economic Research | |
| Doctorate Degree | Economics | World Economy | 4 | 26,000 | Chinese | Center for Economic Research | |
| Doctorate Degree | Economics | Law and Economics | 4 | 26,000 | Chinese | Center for Economic Research | |
| Doctorate Degree | Economics | Economics of Language | 4 | 26,000 | Chinese | Center for Economic Research | |
| Doctorate Degree | Economics | Regional Economics | 4 | 26,000 | Chinese | Center for Economic Research | |
| Doctorate Degree | Economics | Finance | 4 | 26,000 | Chinese | Center for Economic Research | |
| Doctorate Degree | Economics | Industrial Economics | 4 | 26,000 | Chinese | Center for Economic Research | |
| Doctorate Degree | Economics | Population, Resources and Environmental Economics | 4 | 26,000 | Chinese | Center for Economic Research | |
| Doctorate Degree | Economics | Quantitative Economics | 4 | 26,000 | Chinese | Center for Economic Research | |
| Doctorate Degree | Economics | Chinese Philosophy | 4 | 26,000 | Chinese | Advanced Institute for Confucian Studies | |
| Doctorate Degree | Philosophy | Chinese Classical Philology | 4 | 26,000 | Chinese | Advanced Institute for Confucian Studies | |
| Doctorate Degree | Literature | Folklore | 4 | 26,000 | Chinese | Advanced Institute for Confucian Studies | |
| Doctorate Degree | Law | Chinese Folk Literature | 4 | 26,000 | Chinese | Advanced Institute for Confucian Studies | |
| Doctorate Degree | Law | Clinical Science of Stomatology | 4 | 26,000 | Chinese | School of Stomatolgy | |
| Doctorate Degree | Medicine | Nursing Science | 4 | 26,000 | Chinese | School of Nursing and Rehabilitation | |
| Doctorate Degree | Science | International Politics | 4 | 36,000 | Chinese | School of Political Science and Public Administration | |
| Doctorate Degree | Law | Political Theory | 4 | 26,000 | Chinese | School of Political Science and Public Administration | |
| Doctorate Degree | Law | Public Administration | 4 | 26,000 | Chinese | School of Political Science and Public Administration | |
| Doctorate Degree | Management | Law | 4 | 26,000 | Chinese | School of Law | |
| Doctorate Degree | Law | Computer Science and Technology | 4 | 26,000 | Chinese | School of Computer Science and Technology | |
| Doctorate Degree | Engineering | Finance | 4 | 26,000 | English | School of Economics | |
| Doctorate Degree | Economics | International Trade | 4 | 32,000 | English | School of Economics | |
| Doctorate Degree | Economics | Public Economics | 4 | 32,000 | English | School of Economics | |
| Doctorate Degree | Economics | English Language and Literature | 4 | 32,000 | English | School of Foreign Languages and Literature | |
| Doctorate Degree | Literature | Applied Mathematics | 4 | 32,000 | English | School of Mathematics | |
| Doctorate Degree | Science | Condensed Matter Physics | 4 | 34,000 | English | school of Physics | |
| Doctorate Degree | Science | Inorganic Chemistry | 4 | 34,000 | English | School of Chemistry and Chemical Engineering | |
| Doctorate Degree | Science | Organic Chemistry | 4 | 34,000 | English | School of Chemistry and Chemical Engineering | |
| Doctorate Degree | Science | Physical Chemistry | 4 | 34,000 | English | School of Chemistry and Chemical Engineering | |
| Doctorate Degree | Science | Polymer Chemistry and Physics | 4 | 34,000 | English | School of Chemistry and Chemical Engineering | |
| Doctorate Degree | Science | Software Engineering | 4 | 34,000 | English | School of Software | |
| Doctorate Degree | Engineering | Artificial Intelligence | 4 | 34,000 | English | School of Software | |
| Doctorate Degree | Engineering | Materials Science and Engineering | 4 | 34,000 | English | School of Materials Science and Engineering | |
| Doctorate Degree | Engineering | Mechanical Engineering | 4 | 34,000 | English | School of Mechanical Engineering | |
| Doctorate Degree | Engineering | Control Science and Engineering | 4 | 34,000 | English | School of Control Science and Engineering | |
| Doctorate Degree | Engineering | Power Electronics and Electrical Drives | 4 | 34,000 | English | School of Control Science and Engineering | |
| Doctorate Degree | Engineering | Biomedical Engineering | 4 | 34,000 | English | School of Control Science and Engineering | |
| Doctorate Degree | Engineering | Power Engineering and Engineering Thermophysics | 4 | 34,000 | English | School of Energy and Power Engineering | |
| Doctorate Degree | Engineering | Electrical Engineering | 4 | 34,000 | English | School of Electrical Engineering | |
| Doctorate Degree | Engineering | Geotechnical Engineering | 4 | 34,000 | English | School of Civil Engineering | |
| Doctorate Degree | Engineering | Microelectronics and Solid-State Electronics | 4 | 34,000 | English | School of Microelectronics | |
| Doctorate Degree | Engineering | Electronic Circuit and System | 4 | 34,000 | English | School of Microelectronics | |
| Doctorate Degree | Engineering | Geotechnical Engineering | 4 | 34,000 | English | School of Qilu Transportation | |
| Doctorate Degree | Engineering | Disaster Prevention and Mitigation Engineering and Protection Engineering | 4 | 34,000 | English | School of Qilu Transportation | |
| Doctorate Degree | Engineering | Bridge and Tunnel Engineering | 4 | 34,000 | English | School of Qilu Transportation | |
| Doctorate Degree | Engineering | Transportation | 4 | 34,000 | English | School of Qilu Transportation | |
| Doctorate Degree | Engineering | Political Economics | 4 | 34,000 | English | Center for Economic Research | |
| Doctorate Degree | Economics | Western Economics | 4 | 32,000 | English | Center for Economic Research | |
| Doctorate Degree | Economics | World Economy | 4 | 32,000 | English | Center for Economic Research | |
| Doctorate Degree | Economics | Law and Economics | 4 | 32,000 | English | Center for Economic Research | |
| Doctorate Degree | Economics | Economics of Language | 4 | 32,000 | English | Center for Economic Research | |
| Doctorate Degree | Economics | Regional Economics | 4 | 32,000 | English | Center for Economic Research | |
| Doctorate Degree | Economics | Finance | 4 | 32,000 | English | Center for Economic Research | |
| Doctorate Degree | Economics | Industrial Economics | 4 | 32,000 | English | Center for Economic Research | |
| Doctorate Degree | Economics | Population, Resources and Environmental Economics | 4 | 32,000 | English | Center for Economic Research | |
| Doctorate Degree | Economics | Quantitative Economics | 4 | 32,000 | English | Center for Economic Research | |
| Doctorate Degree | Economics | Human Anatomy and Histoembryology | 4 | 32,000 | English | School of Basic Medical Sciences | |
| Doctorate Degree | Medicine | Imaging and Nuclear Medicine | 4 | 36,000 | English | School of Medicine | |
| Doctorate Degree | Medicine | Internal Medicine (Endocrine and Metabolic Disease) | 4 | 36,000 | English | School of Medicine | |
| Doctorate Degree | Medicine | Internal Medicine (Hematologic Diseases) | 4 | 36,000 | English | School of Medicine | |
| Doctorate Degree | Medicine | Surgery (Bone Surgery) | 4 | 36,000 | English | School of Medicine | |
| Doctorate Degree | Medicine | Surgery (General Surgery) | 4 | 36,000 | English | School of Medicine | |
| Doctorate Degree | Medicine | Obstetrics and Gynecology (Gynecology) | 4 | 36,000 | English | School of Medicine | |
| Doctorate Degree | Medicine | Obstetrics and Gynecology (Obstetrics) | 4 | 36,000 | English | School of Medicine | |
| Doctorate Degree | Medicine | Epidemiology & Health Statistics | 4 | 36,000 | English | School of Public Health | |
| Doctorate Degree | Science | Nursing Science | 4 | 36,000 | English | School of Nursing and Rehabilitation | |
| Doctorate Degree | Science | Pharmaceutics | 4 | 36,000 | English | School of Pharmaceutical Sciences | |
| Doctorate Degree | Science | Social Medicine and Health Care Management | 4 | 36,000 | English | Center for Health Management and Policy Research | |
| Doctorate Degree | Management | International Politics | 4 | 36,000 | English | School of Political Science and Public Administration | |
| Doctorate Degree | Law | Optical Engineering | 4 | 32,000 | English | School of Information Science and Engineering | |
| Doctorate Degree | Engineering | Electronic Science and Technology | 4 | 32,000 | English | School of Information Science and Engineering | |
| Doctorate Degree | Engineering | Information and Communication Engineering | 4 | 34,000 | English | School of Information Science and Engineering | |
| Doctorate Degree | Engineering | Botany | 4 | 34,000 | English | School of Life Sciences | |
| Doctorate Degree | Science | Environmental Science and Engineering | 4 | 34,000 | English | School of Environmental Science and Engineering | |
| Doctorate Degree | Engineering | Environmental Science | 4 | 34,000 | English | Environment Research Institute | |
| Doctorate Degree | Science | Microbiology | 4 | 34,000 | English | Microbial Technology Institute | |
| Doctorate Degree | Science | Physical Chemistry | 5 years | 34,000 | English | Institute of Frontier and Interdisciplinary Science | |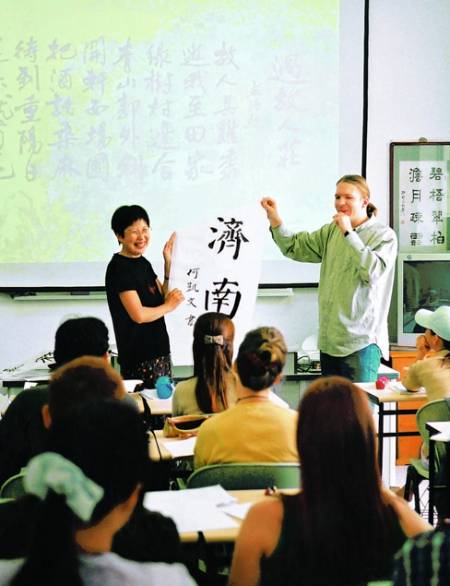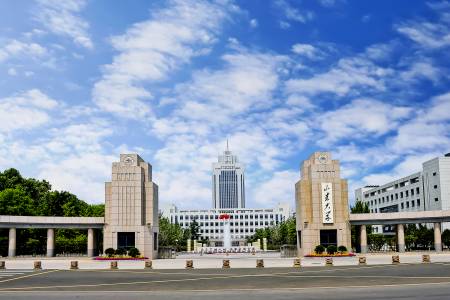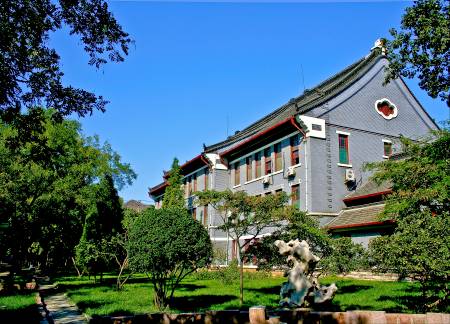 Back to Hall