Introduction to University
Established in 1906, Jinan University was the first university established by the Chinese Government to recruit overseas Chinese students. It is the No.1 university for international students in mainland China. Jinan University is committed to foster a culture of openness, diversity and creativity in its community and students.
Campuses

JNU has five campuses in three cities -- Guangzhou, Shenzhen and Zhuhai.The main campus is in Guangzhou.

Faculty

2732 full-time faculty members

902 professors

1064 associate professors

1160 doctoral advisors

2218 postgraduate tutors

Schools, Departments and Programs

38 schools and 58 departments

105 undergraduate programs

41 first-level master's degree programs

26 first-level doctoral programs

32 professional degrees

Program

Rankings

17 ESI (Essential Statistic Indicator) Top 1%:

Engineering, Chemistry, Clinical Medicine, Pharmacology & Toxicology, Material Science, Biology & Biochemistry, Agricultural Sciences, Environment/ Ecology, Plant & Animal Science, Molecular Biology & Genetics, Social Science General, Neuroscience & Behaviour,Computer Science,Geoscience,Microbiology,Immunology,Economy & Business.

National First-class Program (Economics, Advertising, Traditional Chinese Medicine, Finance, History, Accounting, Pharmacy, Law, Journalism, Biology, Business Management, International Politics, Clinical Medicine, Tourism Management, Packaging Engineering, Financial Management,Chinese Language and Literature, Computer Science and Technology)

Students

29,127full-time undergraduates

16,053graduate students

International Students

China Scholarship Council (CSC) program approved university

Students come from more than 101 countries and regions around the world. JNU has more than 13,580 students from overseas, the largest number in the country.

Research

65 research institutes

58 research centers

International Exchanges

JNU has established relationships with 419 universities and research institutes in 62 countries, and Hong Kong, Macao and Taiwan.

A joint institute was established in conjunction with the University of Birmingham. It has already recruited students.

Two Confucius Institutes, one with Rhodes University in South Africa, and another with Universidad Nacional de Córdoba in Argentina have also been established.
| | |
| --- | --- |
| Unversity Name(中英文) | 暨南大学JINAN UNIVERSITY |
| Year of Establishment | 1906年 |
| Current President/Principal | 宋献中教授 |
| Number of Students | 45180(全日制) |
| Number of Teaching Resources | 2732 |
| Facilities | 学校在广州、深圳、珠海三地设有五个校区,校本部在广州市石牌。校园占地总面积214.30万平方米,校舍建筑面积181.01万平方米,学生宿舍面积45.18万平方米。学校图书馆藏书405.89万册。校内还设有银行、邮局、理发、洗衣、维修、书店、商场、餐厅、照相馆等服务点。校内设有学生膳堂供学生用餐,供学生自由选择。学校有校门诊部和10所附属医院,其中国家三级甲等医院4所。可随时为师生提供医疗服务。 |
| Student Welfare | 学生公寓的房间内有床、行李架、小衣柜、写字台、椅子、电话、网路插座、空调、卫生间,但不提供包房。学生在校期间需交纳中国国家规定的医疗保险费,可享受中国国家规定的初级公费医疗。学校的学生活动中心、大型体育馆及各种运动场所,可供学生进行各种学术、娱乐和体育活动。学校有书法、武术、动漫、定向越野等众多社团,校园文化丰富多彩,社团活动精彩纷呈,创新创业氛围浓厚,学生在"挑战杯"、全国大学生创业大赛、全国大运会等多种国内外文体艺等赛事中屡创佳绩,暨南健儿苏炳添、陈艾森、谢思埸等在奥运会等重大国际赛事上为国争光。 |
成就:
1996年6月,暨南大学成为中国面向21世纪重点建设的大学。2015年6月,学校入选广东省高水平大学重点建设高校。2017年9月,学校入选国家"双一流"建设高校。2018年10月24日,中国中共中央总书记、国家主席、中央军委主席习近平莅临暨南大学视察并发表重要讲话,希望暨南大学坚持办学特色,把学校办得更好,为海外侨胞回祖国学习、传承中华文化创造更好条件。2019年8月,国务院侨务办公室、教育部、广东省人民政府决定共同建设暨南大学。2022年2月,学校入选国家第二轮"双一流"建设高校。
特色:
素有"华侨最高学府"之称的暨南大学,恪守"忠信笃敬"之校训,注重以中华民族优秀的传统道德文化培养造就人才。学校积极贯彻"面向海外,面向港澳台"的办学方针,建校至今,共培养了来自世界五大洲170多个国家和港澳台地区的各类人才40余万人。"有海水的地方,就有暨南人",堪称桃李满天下。
1. Methods of Admission
Exemption from Entrance Examinations and Admission
To satisfy the requirements for entrance to Jinan University, all the applicants are required to
(1) have a written record of good conduct and good health.
(2) have graduated from an overseas senior high school or reached the equivalent level of education.
(3) for overseas Chinese applicants and foreign students of Chinese origin, have been recommended by the nearest Chinese Embassy (Consulate) or Office of thechargé d'affairesor by any member of overseas Chinese Organizations, overseas Chinese schools, or any respected members from overseas Chinese circles.
(4) for foreign students, apply through application in person with principal and a teacher as referees.
(5) have scored Grade 5 (overall score of 180) or above in HSK if applying for programs instructed in the Chinese language; non-native English-speaking applicants applying for programs taught in English have to satisfy one of the following requirements:
IELTS: overall score of 5.5 (with at least 5 in each section)
TOEFL IBT:overall score of 80
SAT:overall score of 1400
2. Application method/Registration website:
Online Application : http://lxlz.jnu.cn
Please contact Jinan University Alumni Association of Malaysia for information, application and registration
Jinan University Alumni Association of Malaysia
Contact: 018-2888263(微信搜索添加)
Email address: [email protected]
2. 费用
1. Registration fee: RM100 / person.
2. Tuition Fee: (RMB / yr)
Tuition Fee

Foreign student

Arts Programs

24000-29000

International School

International Economics and Trade, Finance, Journalism(International Journalism )

28000

Accounting

32000

Pharmacy,Food Quality and Safety,Computer Science and Technology

30000

Clinical Medicine

40000

Other Programs

19000-25000

Preparatory Course

Class A

12800

Class B

14800
Note: The above costs are subject to the appraisal of the Price Bureau of Guangdong Province.
| | | | | |
| --- | --- | --- | --- | --- |
| Shipai Campus | Panyu Campus | Zhuhai Campus | Shenzhen Campus | Guangyuan Dong Campus |
| 975-4000 | 1400 | 3500 | 2600 | 6000-9800 |
Note: The above costs are subject to the appraisal of the Price Bureau of Guangdong Province.
Entrance Scholarship
1. Chinese Government Scholarship
Applicants who want to apply for the Chinese Government Scholarship, please go to http://www.csc.edu.cn/laihua for more information.
| Degree Level | Fields of Disciplines | Field of Study | Years of Study | Course Fee (CNY) | Language of Teaching | Faculty | Campus |
| --- | --- | --- | --- | --- | --- | --- | --- |
| Bachelor Degree | | International Economics and Trade | 4 | 28000 | English | International School | Panyu Campus |
| Bachelor Degree | | Accounting | 4 | 32000 | English | International School | Panyu Campus |
| Bachelor Degree | | Finance | 4 | 28000 | English | International School | Panyu Campus |
| Bachelor Degree | | Pharmacy | 4 | 34000 | English | International School | Panyu Campus |
| Bachelor Degree | | Computer Science and Technology | 4 | 30000 | English | International School | Panyu Campus |
| Bachelor Degree | | Food Science and Engineering | 4 | 30000 | English | International School | Shipai Campus |
| Bachelor Degree | | Clinical Medicine | 6 | 40000 | English | International School | Shipai Campus |
| Bachelor Degree | | Economics | 4 | 19000 | Chinese | College of Economics | Panyu Campus |
| Bachelor Degree | | Finance | 4 | 19000 | Chinese | College of Economics | Panyu Campus |
| Bachelor Degree | | International Economics and Trade | 4 | 19000 | Chinese | College of Economics | Panyu Campus |
| Bachelor Degree | | Public Finance | 4 | 19000 | Chinese | College of Economics | Panyu Campus |
| Bachelor Degree | | Taxation | 4 | 19000 | Chinese | College of Economics | Panyu Campus |
| Bachelor Degree | | Economics Statistics | 4 | 19000 | Chinese | College of Economics | Panyu Campus |
| Bachelor Degree | | Business Administration | 4 | 19000 | Chinese | Management School | Panyu Campus |
| Bachelor Degree | | Accounting | 4 | 19000 | Chinese | Management School | Panyu Campus |
| Bachelor Degree | | Marketing | 4 | 19000 | Chinese | Management School | Panyu Campus |
| Bachelor Degree | | Financial Management | 4 | 19000 | Chinese | Management School | Panyu Campus |
| Bachelor Degree | | Emergency Management | 4 | 19000 | Chinese | College of Public Management /College of Emergency Management | Shipai Campus |
| Bachelor Degree | | Public Administration | 4 | 19000 | Chinese | College of Public Management /College of Emergency Management | Shipai Campus |
| Bachelor Degree | | English Language and Literature | 4 | 19000 | Chinese | College of Foreign Studies | Panyu Campus |
| Bachelor Degree | | Business English | 4 | 19000 | Chinese | College of Foreign Studies | Panyu Campus |
| Bachelor Degree | | Japanese Language and Literature | 4 | 19000 | Chinese | College of Foreign Studies | Panyu Campus |
| Bachelor Degree | | French Language and Literature | 4 | 19000 | Chinese | College of Foreign Studies | Panyu Campus |
| Bachelor Degree | | Spanish Language and Literature | 4 | 19000 | Chinese | College of Foreign Studies | Panyu Campus |
| Bachelor Degree | | Journalism | 4 | 19000 | Chinese | Journalism and Communication School | Panyu Campus |
| Bachelor Degree | | Advertising | 4 | 19000 | Chinese | Journalism and Communication School | Panyu Campus |
| Bachelor Degree | | Broadcasting and TV | 4 | 19000 | Chinese | Journalism and Communication School | Panyu Campus |
| Bachelor Degree | | Internet and New Media | 4 | 19000 | Chinese | Journalism and Communication School | Panyu Campus |
| Bachelor Degree | | The Arts of Announcing and Anchoring | 4 | 29000 | Chinese | Journalism and Communication School | Panyu Campus |
| Bachelor Degree | | Chinese Language and Literature(teacher's training) | 4 | 19000 | Chinese | College of Liberal Arts | Shipai Campus |
| Bachelor Degree | | History(teacher's training) | 4 | 19000 | Chinese | College of Liberal Arts | Shipai Campus |
| Bachelor Degree | | Law | 4 | 19000 | Chinese | Law School /Intellectual Property School | Panyu Campus |
| Bachelor Degree | | Intellectual Property | 4 | 19000 | Chinese | Law School /Intellectual Property School | Panyu Campus |
| Bachelor Degree | | International Politics | 4 | 19000 | Chinese | College of International Relations | Panyu Campus |
| Bachelor Degree | | International Affairs and Relations | 4 | 19000 | Chinese | College of International Relations | Panyu Campus |
| Bachelor Degree | | Environmental Science and Engineering | 4 | 22000 | Chinese | College of Environment | Panyu Campus |
| Bachelor Degree | | Applied Physics | 4 | 22000 | Chinese | College of Science and Engineering | Shipai Campus |
| Bachelor Degree | | Opto-Electronics Information Science and Engineering | 4 | 22000 | Chinese | College of Science and Engineering | Shipai Campus |
| Bachelor Degree | | Food Science and Engineering | 4 | 22000 | Chinese | College of Science and Engineering | Shipai Campus |
| Bachelor Degree | | Engineering Mechanics | 4 | 22000 | Chinese | School of Mechanics and Construction Engineering | Shipai Campus |
| Bachelor Degree | | Civil Engineering | 4 | 22000 | Chinese | School of Mechanics and Construction Engineering | Shipai Campus |
| Bachelor Degree | | Architecture | 5 | 22000 | Chinese | School of Mechanics and Construction Engineering | Shipai Campus |
| Bachelor Degree | | Applied Chemistry | 4 | 22000 | Chinese | College of Chemistry and Materials Science | Panyu Campus |
| Bachelor Degree | | Chemistry | 4 | 22000 | Chinese | College of Chemistry and Materials Science | Panyu Campus |
| Bachelor Degree | | Materials Science and Engineering | 4 | 22000 | Chinese | College of Chemistry and Materials Science | Panyu Campus |
| Bachelor Degree | | Mathematics and Applied Mathematics | 4 | 22000 | Chinese | College of Information Science and Technology | Panyu Campus |
| Bachelor Degree | | Software Engineering | 4 | 22000 | Chinese | College of Information Science and Technology | Panyu Campus |
| Bachelor Degree | | Information and Computer Science | 4 | 22000 | Chinese | College of Information Science and Technology | Panyu Campus |
| Bachelor Degree | | Information Management and Information Systems | 4 | 22000 | Chinese | College of Information Science and Technology | Panyu Campus |
| Bachelor Degree | | Electronic Information Engineering | 4 | 22000 | Chinese | College of Information Science and Technology | Panyu Campus |
| Bachelor Degree | | Computer Science and Technology | 4 | 22000 | Chinese | College of Information Science and Technology | Panyu Campus |
| Bachelor Degree | | Electronic Science and Technology | 4 | 22000 | Chinese | College of Information Science and Technology | Panyu Campus |
| Bachelor Degree | | Cyber Security | 4 | 22000 | Chinese | College of Cyber Security | Panyu Campus |
| Bachelor Degree | | ★Cryptography | 4 | 22000 | Chinese | College of Cyber Security | Panyu Campus |
| Bachelor Degree | | Biomedical Engineering | 4 | 22000 | Chinese | College of Life Science and Technology | Shipai Campus |
| Bachelor Degree | | Ecology | 4 | 22000 | Chinese | College of Life Science and Technology | Shipai Campus |
| Bachelor Degree | | Biotechnology | 4 | 22000 | Chinese | College of Life Science and Technology | Shipai Campus |
| Bachelor Degree | | Biological Science | 4 | 22000 | Chinese | College of Life Science and Technology | Shipai Campus |
| Bachelor Degree | | Clinical Medicine | 6 | 25000 | Chinese | Faculty of Medical Science | Shipai Campus |
| Bachelor Degree | | Public Health | 5 | 25000 | Chinese | School of Basic Medical Science and Journal of Public Health | Shipai Campus |
| Bachelor Degree | | Oral Medicine | 5 | 25000 | Chinese | School of Stomatology | Shipai Campus |
| Bachelor Degree | | Chinese Medicine | 5 | 25000 | Chinese | School of Traditional Chinese Medicine | Shipai Campus |
| Bachelor Degree | | Nursing | 4 | 25000 | Chinese | School of Nursing | Shipai Campus |
| Bachelor Degree | | Pharmacy | 4 | 25000 | Chinese | College of Pharmacy | Panyu Campus |
| Bachelor Degree | | Traditional Chinese Pharmacology | 4 | 25000 | Chinese | College of Pharmacy | Panyu Campus |
| Bachelor Degree | | Biopharmaceutical | 4 | 25000 | Chinese | College of Pharmacy | Panyu Campus |
| Bachelor Degree | | Clinical Pharmacy | 5 | 25000 | Chinese | College of Pharmacy | Panyu Campus |
| Bachelor Degree | | Calligraphy | 4 | 24000 | Chinese | Arts College | Shipai Campus |
| Bachelor Degree | | Animation | 4 | 24000 | Chinese | Arts College | Shipai Campus |
| Bachelor Degree | | Theatre Film and TV Directing | 4 | 24000 | Chinese | Arts College | Shipai Campus |
| Bachelor Degree | | Theatre Film and TV Literature | 4 | 29000 | Chinese | Arts College | Shipai Campus |
| Bachelor Degree | | Sound Art | 4 | 29000 | Chinese | Arts College | Shipai Campus |
| Bachelor Degree | | Physical Education | 4 | 22000 | Chinese | College of Physical Education | Shipai Campus |
| Bachelor Degree | | Business Administration | 4 | 19000 | Chinese | International Business School | Zhuhai Campus |
| Bachelor Degree | | Financial Engineering | 4 | 19000 | Chinese | International Business School | Zhuhai Campus |
| Bachelor Degree | | International Business | 4 | 19000 | Chinese | International Business School | Zhuhai Campus |
| Bachelor Degree | | Law | 4 | 19000 | Chinese | College of Humanities | Zhuhai Campus |
| Bachelor Degree | | Chinese Language and Literature | 4 | 19000 | Chinese | College of Humanities | Zhuhai Campus |
| Bachelor Degree | | Culture Industry Management | 4 | 19000 | Chinese | College of Humanities | Zhuhai Campus |
| Bachelor Degree | | Packaging Engineering | 4 | 22000 | Chinese | Packaging Engineering College | Zhuhai Campus |
| Bachelor Degree | | Automation | 4 | 22000 | Chinese | International Energy College | Zhuhai Campus |
| Bachelor Degree | | Electrical Engineering and Automation | 4 | 22000 | Chinese | International Energy College | Zhuhai Campus |
| Bachelor Degree | | Artificial Intelligence | 4 | 22000 | Chinese | College of Intelligence Science and engineering | Zhuhai Campus |
| Bachelor Degree | | Internet of Things Engineering | 4 | 22000 | Chinese | College of Intelligence Science and engineering | Zhuhai Campus |
| Bachelor Degree | | Industrial Engineering | 4 | 22000 | Chinese | College of Intelligence Science and engineering | Zhuhai Campus |
| Bachelor Degree | | Translation and Interpreting | 4 | 19000 | Chinese | School of Translation Studies | Zhuhai Campus |
| Bachelor Degree | | Tourism Management | 4 | 19000 | Chinese | Shenzhen Tourism College | Shenzhen Campus |
| Bachelor Degree | | Hospitality Management | 4 | 19000 | Chinese | Shenzhen Tourism College | Shenzhen Campus |
| Bachelor Degree | | Business English | 4 | 19000 | Chinese | Shenzhen Tourism College | Shenzhen Campus |
| Bachelor Degree | | Teaching Chinese to Speakers of Other Languages | 4 | 19000 | Chinese | College of Chinese Language and Culture | Guangyuandong Campus |
| Bachelor Degree | | Chinese | 4 | 19000 | Chinese | College of Chinese Language and Culture | Guangyuandong Campus |
| Bachelor Degree | | Overseas Chinese Education | 4 | 19000 | Chinese | College of Chinese Language and Culture | Guangyuandong Campus |
| Bachelor Degree | | ★Teaching Chinese to Speakers of Other Languages | 4 | | Chinese | ★Jinan University(Japan Campus) | Japan Campus |
| Bachelor Degree | | ★Chinese | 4 | | Chinese | ★Jinan University(Japan Campus) | Japan Campus |
| Foundation/Pre-U | | Preparatory Course A | 1 | 12800 | Chinese | Preparatory Course | Guangyuandong Campus |
| Foundation/Pre-U | | Preparatory Course B | 1 | 14800 | Chinese | Preparatory Course | Guangyuandong Campus |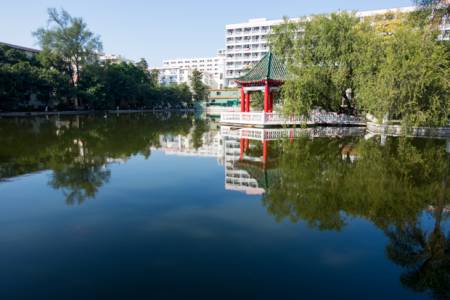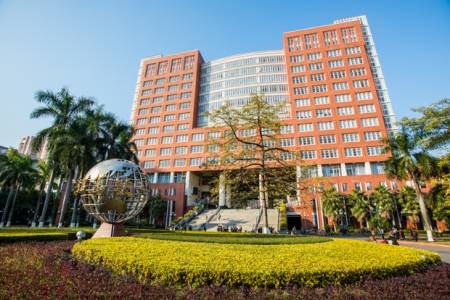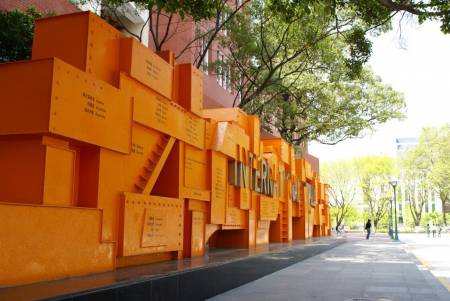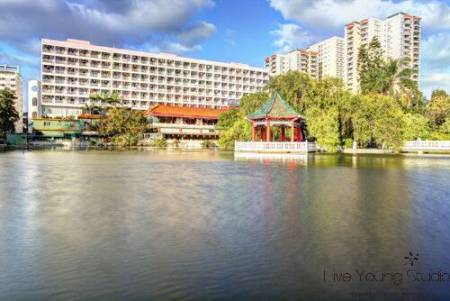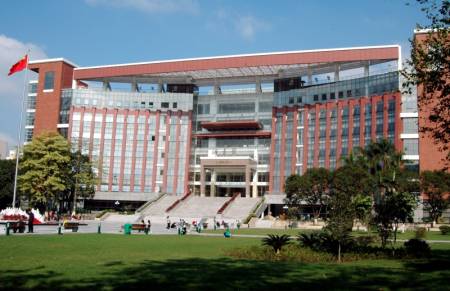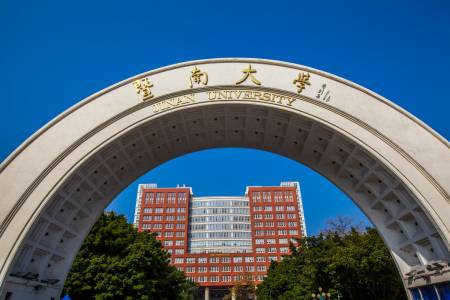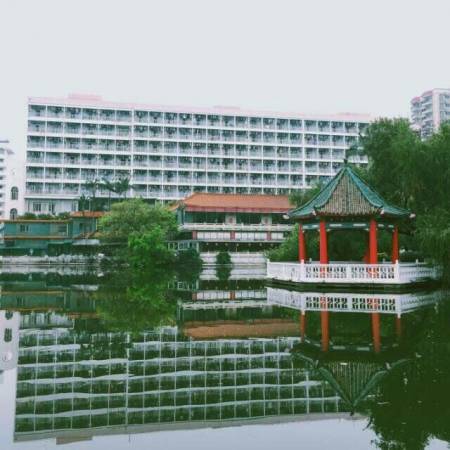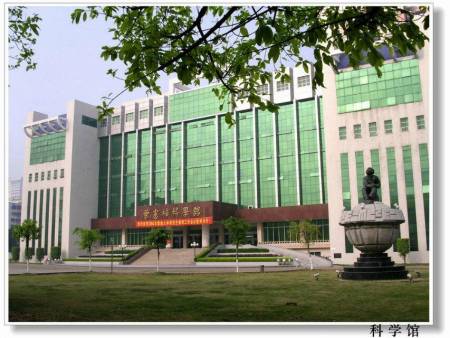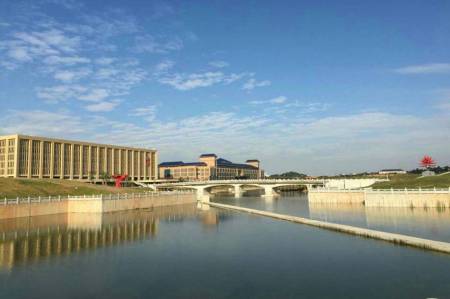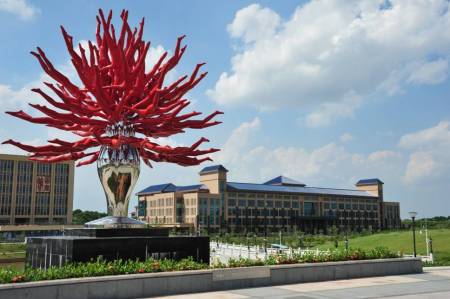 Back to Hall