Introduction to University
Chongqing University (CQU), founded in 1929, is a national key comprehensive university under the direct leadership of Chinese Ministry of Education (MoE). It is also one of the top 1% Chinese universities within the framework of the State 211 Project and 985 Project, and the National "World-Class University" Initiative. CQU consists of 7 faculties, including the faculty of science, social sciences, humanities, engineering, information technology, built environment and medicine, comprising of 35 colleges in total. 43 majors have been selected as national first-class undergraduate majors, and 30 courses were selected as the first batch of national first-class undergraduate courses. CQU has four campuses: A, B, C, and Huxi, covering an area of nearly 5,300 acres.
CQU ranks among the top in China in architecture, engineering, science and technology, economics, etc.. Engineering and materials science rank top 1‰ of the ESI while 12 other disciplines rank top 1%. Six disciplines, including metallurgy, instrumentation, mining, mechanical, civil engineering, transportation and other rank top 50 of the ARWU.
Adhering to the strategy of internationalization, CQU has established stable and sound cooperative relations with 186 well-known universities and research institutions in 32 countries, including the United States, the United Kingdom, France, Germany and Italy. CQU has nearly 20 international cooperation platforms, such as the National Talent Introduction Base for Discipline Innovation and the International Joint Laboratory of the Ministry of Education. CQU is committed to the promotion of Chinese culture. It has established the Confucius Institute in Pisa, Italy, The Confucius Institute in Betong, Thailand, and the Confucius Institute in Latrobe University, Australia. CQU has been selected as the first batch of "Demonstration Bases for Studying in China" by the Ministry of Education, and is actively building the brand of "Study in CQU".
Type
:
Public
Different Ranking
:
ARWU World 300-400 (2020)
THE World (Asia) 91 (2021)
QS World (Asia) 161 (2021)
USNWR Global 499 (2021)
Year of Establishment
:
1929
Current President/Principal
:
Zhang, Zongyi
Number of Students
:
49,000 students, including 26,000 undergraduates, 22,000 graduates, and over 1700 international students.
Number of Teaching Resources
:
5,300 faculty and staff members, including more than 3,100 full-time teachers, among whom there are more than 200 national talents such as academicians, more than 1,000 doctoral supervisors, and more than 2,000 professional and technical personnel above deputy senior level.
Facilities
:
8 national experimental teaching demonstration centers, 3 national virtual simulation teaching experimental centers, 1 national "2011 plan" collaborative innovation center, 8 key laboratories (engineering research centers) of the Ministry of Education, 2 international cooperation joint laboratories , 1 national defense key subject laboratory, and more than 100 other provincial and ministerial-level and various research bases. The university library is well equipped with modern facilities of large scale, with a collection of more than 5 million volumes, and 12.6661 million volumes of E-books.
Student Welfare
:
Equal right to access the facilities as Chinese students.
Application URL
:
https://cqu.17gz.org/member/login.do
Achievements:
Chongqing university is a member university of "The Belt and Road University Alliance", " Sino-Russian "Two River Basin" University Alliance", "Sino-Russian Engineering University Alliance", "Sino-Polish University Alliance" and other international alliances. It is also one of the top 1% Chinese universities within the framework of the State 211 Project and 985 Project, and the National "World-Class University" Initiative.
Features:
A national key comprehensive university with full support in construction and development from the central government and Chongqing Municipal Government;
One of the State "211" Project and "985" Project universities;
One of the "Double-first Class" Project universities;
A wide range of programs offered in disciplines in Science, Social Sciences, Humanities, Business, Management, Engineering, Built Environment, Information Science and Technology and medicine;
Extensive cooperation with 186 institutions of higher education in over 32 countries and regions,as well as many foreign and overseas companies and research institutions such as Rockwell, IBM, Microsoft, Liberty Group and Siemens.
Non-Chinese citizens with a valid passport.
In good physical and mental health, be over 18 years old and under 30 years old at the time of admission for Bachelor Degree.
High school graduates or above, meeting the academic requirements of the applied major.
Chinese language proficiency: at least HSK 4 (with score over 180) or equivalent.
Academic requirements
UEC: The total score of 5 subjects does not exceed 25 points (Chinese, Mathematics, English + 2 related subjects); for scholarship application, the total score of 5 subjects does not exceed 18 points.

STPM: At least three subjects, including mathematics and two subjects related to the applied major, and a grade of C (inclusive) and above for each subject is required; for scholarship applicants, a grade of B (inclusive) and above in all three subjects with a GPA of 3.2 (inclusive) and above is required.
Application deadline: May 31, 2022
To cover the fees for your study and other living expenses in Chongqing, you need to prepare the following fees:
Tuition:
Undergraduate program: 14,000 to 20,000 RMB per year
Master program: 21,000 to 49,000 RMB per year
Ph.D. program: 25,000 to 38,000 RMB per year
Accommodation: 4,500 to 5,000 RMB per semester for single room, 2,500 to 2,750 RMB per semester for a bed in double room
Physical Examination: around 400 RMB (subject to any change by physical check-up centre).
Visa or Residence Permit: around 400 RMB per year (subject to any change by Chongqing Immigration Office).
In addition, students should prepare sufficient expenses for daily living according to their own needs.
For more information, please refer to http://study.cqu.edu.cn/HOME/ORIENTATION/Before_Going_to_China/Visa_Application.htm
Name of Scholarship:
Chinese Government Scholarship (type A)
International Chinese Language Teachers Scholarship
Chongqing Municipal Government Mayor Scholarship
Chongqing University President Scholarship
For specific information, refer to the application guide of the year: http://study.cqu.edu.cn/index/lxsq/jxj/zgzfjxj.htm
| Degree Level | Fields of Disciplines | Field of Study | Years of Study | Course Fee (CNY) | Language of Teaching | Faculty | Campus |
| --- | --- | --- | --- | --- | --- | --- | --- |
| Bachelor Degree | Literature | Teaching Chinese to Speakers of Other Languages | 4 | 14000 | Chinese | School of International Education | Campus A |
| Bachelor Degree | Engineering | Electrical Engineering and Information Science (Electrical Engineering and Automation) | 4 | 16000 | Chinese | School of Electrical Engineering | Campus A |
| Bachelor Degree | Art | Acting | 4 | 20000 | Chinese | Meishi Film Academy | Campus A |
| Bachelor Degree | Art | Broadcasting & Hosting Arts | 4 | 20000 | Chinese | Meishi Film Academy | Campus A |
| Bachelor Degree | Art | Art Design of Drama and Television | 4 | 20000 | Chinese | Meishi Film Academy | Campus A |
| Bachelor Degree | Art | Radio and Television Directing | 4 | 20000 | Chinese | Meishi Film Academy | Campus A |
| Bachelor Degree | Art | Drama and Television Directing | 4 | 20000 | Chinese | Meishi Film Academy | Campus A |
| Bachelor Degree | Art | Drama and Television Literature | 4 | 20000 | Chinese | Meishi Film Academy | Campus A |
| Bachelor Degree | Art | Television Photography and Production | 4 | 20000 | Chinese | Meishi Film Academy | Campus A |
| Bachelor Degree | Law | Law and Journalism (Law) | 4 | 16000 | Chinese | School of Law | Campus B |
| Bachelor Degree | Literature | Liberal Arts (Chinese Language and Literature) | 4 | 14000 | Chinese | Liberal Arts College | Campus A |
| Bachelor Degree | History | Liberal Arts (History) | 4 | 14000 | Chinese | Liberal Arts College | Campus A |
| Bachelor Degree | Philosophy | Liberal Arts (Philosophy) | 4 | 14000 | Chinese | Liberal Arts College | Campus A |
| Bachelor Degree | Management | Economics and Management (Public Administration) | 4 | 16000 | Chinese | School of Public Policy and Administration | Campus A |
| Bachelor Degree | Management | Economics and Management (Urban Management) | 4 | 16000 | Chinese | School of Public Policy and Administration | Campus A |
| Bachelor Degree | Economics | Economics and Management (Economics) | 4 | 16000 | Chinese | School of Public Policy and Administration | Campus A |
| Bachelor Degree | Economics | Economics and Management (International Economy and Trade) | 4 | 16000 | Chinese | School of Public Policy and Administration | Campus A |
| Bachelor Degree | Management | Economics and Management (Real Estate Development and Management) | 4 | 16000 | Chinese | School of Management Science and Real Estate | Campus B |
| Bachelor Degree | Management | Economics and Management (Engineering Management) | 4 | 16000 | Chinese | School of Management Science and Real Estate | Campus B |
| Bachelor Degree | Management | Economics and Management (Engineering Cost) | 4 | 16000 | Chinese | School of Management Science and Real Estate | Campus B |
| Bachelor Degree | Management | Economics and Management (Financial Management) | 4 | 16000 | Chinese | School of Management Science and Real Estate | Campus B |
| Bachelor Degree | Engineering | Engineering and Energy (Intelligent Construction) | 4 | 16000 | Chinese | School of Management Science and Real Estate | Campus B |
| Bachelor Degree | Engineering | Engineering and Energy (Engineering Mechanics) | 4 | 16000 | Chinese | College of Aerospace Engineering | Campus A |
| Bachelor Degree | Engineering | Engineering and Energy (Aerospace Engineering) | 4 | 16000 | Chinese | College of Aerospace Engineering | Campus A |
| Bachelor Degree | Engineering | Engineering and Energy (Mechanical Design Manufacture and Automation) | 4 | 16000 | Chinese | College of Mechanical and Vehicle Engineering | Campus A |
| Bachelor Degree | Engineering | Engineering and Energy (Mechatronic Engineering) | 4 | 16000 | Chinese | College of Mechanical and Vehicle Engineering | Campus A |
| Bachelor Degree | Engineering | Engineering and Energy (Industry Design) | 4 | 16000 | Chinese | College of Mechanical and Vehicle Engineering | Campus A |
| Bachelor Degree | Engineering | Engineering and Energy (Vehicle Engineering) | 4 | 16000 | Chinese | College of Mechanical and Vehicle Engineering | Campus A |
| Bachelor Degree | Engineering | Engineering and Energy (Robotic Engineering) | 4 | 16000 | Chinese | College of Mechanical and Vehicle Engineering | Campus A |
| Bachelor Degree | Engineering | Electrical Engineering and Information Science (Computer Science and Technology) | 4 | 16000 | Chinese | College of Computer Science | Hu Xi Campus |
| Bachelor Degree | Engineering | Architecture (Architecture) | 5 | 16000 | Chinese | School of Architecture and Urban Planning | Campus B |
| Bachelor Degree | Engineering | Architecture (Urban Planning) | 5 | 16000 | Chinese | School of Architecture and Urban Planning | Campus B |
| Bachelor Degree | Engineering | Architecture (Landscape Architecture) | 5 | 16000 | Chinese | School of Architecture and Urban Planning | Campus B |
| Bachelor Degree | Economics | Economics and Management (Energy Economy) | 4 | 16000 | Chinese | School of Economics and Business Administration | Campus A |
| Bachelor Degree | Economics | Economics and Management (Monetary Finance) | 4 | 16000 | Chinese | School of Economics and Business Administration | Campus A |
| Bachelor Degree | Management | Economics and Management (Information Management and Information System) | 4 | 16000 | Chinese | School of Economics and Business Administration | Campus A |
| Bachelor Degree | Management | Economics and Management (Logistics Management) | 4 | 16000 | Chinese | School of Economics and Business Administration | Campus A |
| Bachelor Degree | Management | Economics and Management (Marketing) | 4 | 16000 | Chinese | School of Economics and Business Administration | Campus A |
| Bachelor Degree | Management | Economics and Management (Accounting) | 4 | 16000 | Chinese | School of Economics and Business Administration | Campus A |
| Bachelor Degree | Management | Economics and Management (Business Administration) | 4 | 16000 | Chinese | School of Economics and Business Administration | Campus A |
| Bachelor Degree | Engineering | Engineering and Energy (Energy and Power Engineering) | 4 | 16000 | Chinese | School of Energy and Power Engineering | Campus A |
| Bachelor Degree | Engineering | Engineering and Energy (New Energy Science and Engineering) | 4 | 16000 | Chinese | School of Energy and Power Engineering | Campus A |
| Bachelor Degree | Engineering | Engineering and Energy (Nuclear Engineering and Technology) | 4 | 16000 | Chinese | School of Energy and Power Engineering | Campus A |
| Bachelor Degree | Engineering | Electrical Engineering and Information Science (Software Engineering) | 4 | 16000 | Chinese | School of Big Data & Software Engineering | Hu Xi Campus |
| Bachelor Degree | Science | Environment, Chemistry and Health (Biological Science) | 4 | 16000 | Chinese | School of Life Sciences | Hu Xi Campus |
| Bachelor Degree | Engineering | Electrical Engineering and Information Science (Communication Engineering) | 4 | 16000 | Chinese | School of Microelectronics and Communication Engineering | Campus A |
| Bachelor Degree | Engineering | Electrical Engineering and Information Science (Electronic and Information Engineering) | 4 | 16000 | Chinese | School of Microelectronics and Communication Engineering | Campus A |
| Bachelor Degree | Engineering | Electrical Engineering and Information Science (Integrated Circuit Design and Integrated System) | 4 | 16000 | Chinese | School of Microelectronics and Communication Engineering | Campus A |
| Bachelor Degree | Engineering | Engineering and Energy (Civil Engineering) | 4 | 16000 | Chinese | School of Civil Engineering | Campus B |
| Bachelor Degree | Literature | English | 4 | 14000 | Chinese | School of Foreign Languages and Cultures | Hu Xi Campus |
| Bachelor Degree | Literature | Japanese | 4 | 14000 | Chinese | School of Foreign Languages and Cultures | Hu Xi Campus |
| Bachelor Degree | Literature | German | 4 | 14000 | Chinese | School of Foreign Languages and Cultures | Hu Xi Campus |
| Bachelor Degree | Art | Drawing | 4 | 20000 | Chinese | College of Arts | Hu Xi Campus |
| Bachelor Degree | Art | Product Design | 4 | 20000 | Chinese | College of Arts | Hu Xi Campus |
| Bachelor Degree | Art | Environmental Design | 4 | 20000 | Chinese | College of Arts | Hu Xi Campus |
| Bachelor Degree | Art | Visual Communication Design | 4 | 20000 | Chinese | College of Arts | Hu Xi Campus |
| Bachelor Degree | Art | Dance Performance | 4 | 20000 | Chinese | College of Arts | Hu Xi Campus |
| Bachelor Degree | Art | Music Performance | 4 | 20000 | Chinese | College of Arts | Hu Xi Campus |
| Bachelor Degree | Engineering | Engineering and Energy (Safety Engineering) | 4 | 16000 | Chinese | School of Resources and Safety Engineering | Campus A |
| Bachelor Degree | Engineering | Engineering and Energy (Mining Engineering) | 4 | 16000 | Chinese | School of Resources and Safety Engineering | Campus A |
| Bachelor Degree | Engineering | Electrical Engineering and Information Science (Automation) | 4 | 16000 | Chinese | School of Automation | Campus A |
| Bachelor Degree | Literature | Law and Journalism (Journalism) | 4 | 14000 | Chinese | School of Journalism and Communication | Hu Xi Campus |
| Bachelor Degree | Literature | Law and Journalism (Television Broadcasting Science) | 4 | 14000 | Chinese | School of Journalism and Communication | Hu Xi Campus |
| Bachelor Degree | Engineering | Environment, Chemistry and Health (Environmental & Ecological Engineering) | 4 | 16000 | Chinese | College of Environment and Ecology | Campus B |
| Bachelor Degree | Engineering | China-US Joint Co-op Program (Electrical Engineering and Automation) | 5 | 50000~84000 | English | CQU-UC Joint CO-OP Institute | Hu Xi Campus |
| Bachelor Degree | Engineering | China-US Joint Co-op Program (Mechanical Design Manufacture and Automation) | 5 | 50000~84000 | English | CQU-UC Joint CO-OP Institute | Hu Xi Campus |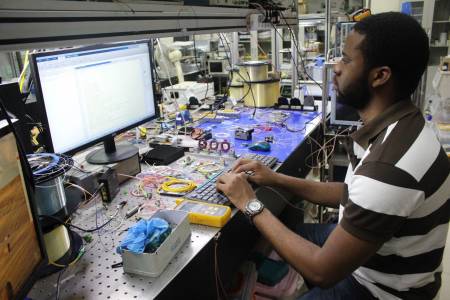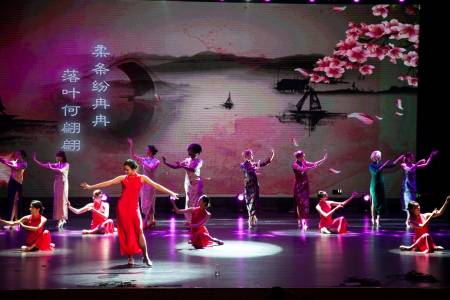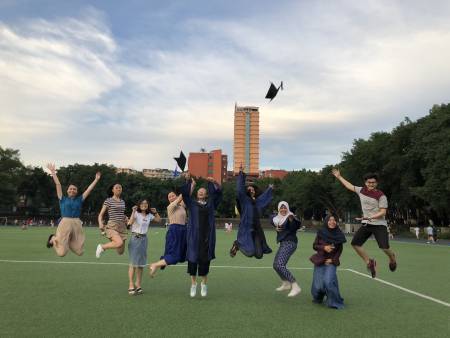 Back to Hall